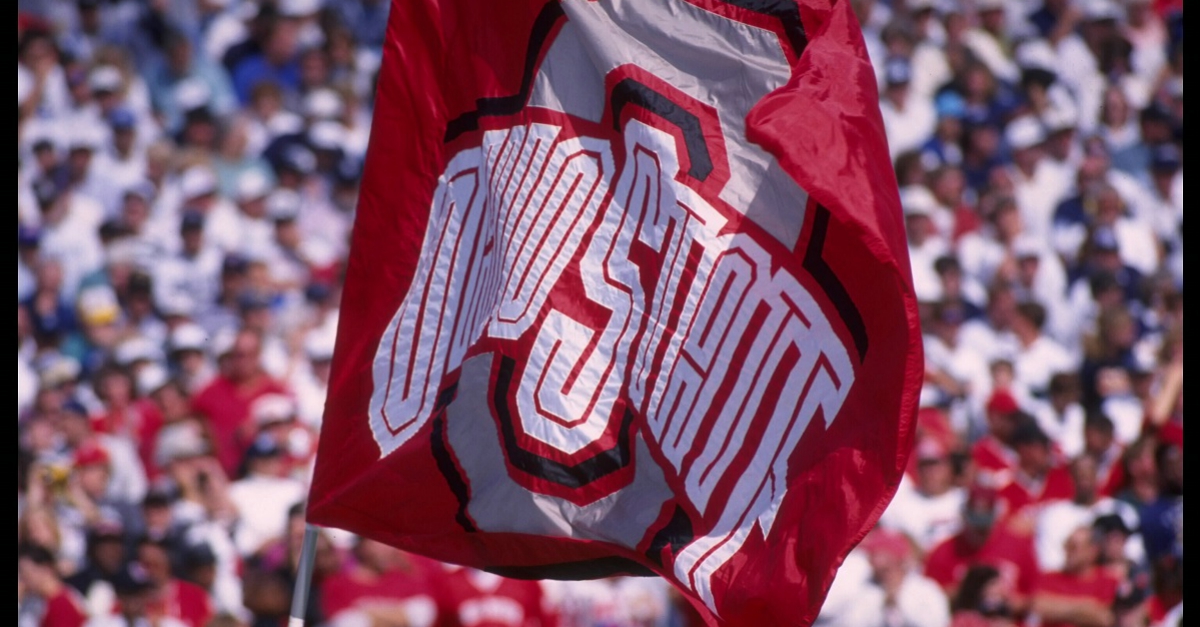 7 OCT 1995: AN OHIO STATE FLAG IS WAVED TO THE CROWD DURING A 28-25 WIN OVER PENN STATE AT BEAVER STADIUM IN UNIVERSITY PARK, PENNSYLVANIA. MANDATORY CREDIT: DOUG PENSINGER/ALLSPORT
An interesting archived article from the website Eleven Warriors popped up on Reddit this week, and it tells the tale of the time that Ohio State declined a bid to the Rose Bowl.
Yes, they actually declined the big game in Pasadena, an act that pretty much denied Woody Hayes and Ohio State a chance at a national title.
In 1961, the Buckeyes went 8-0-1, beating Michigan at the end of the year to help clinch an invite to the Rose Bowl. However — as the article linked above articulates — the Buckeyes were forced to decline the bid due to an overzealous faculty that was growing tired of the school's increased emphasis on sports. The faculty voted 28-25 in favor of declining the big, thus denying Ohio State recognition as a consensus national champion.
In their place, Minnesota accepted the invitation to the game. They beat UCLA by a score of 21-3.
This is particularly interesting, because there is no way this could ever happen today. Even in the years were the Rose Bowl isn't tied to the College Football Playoff, it is nearly impossible for a school to turn down an advertising opportunity that is as good as the Rose Bowl.
It would be seven years until Hayes and Ohio State received an invitation to the Rose Bowl. This time, they accepted, and they beat O.J. Simpson and USC to win the national championship.