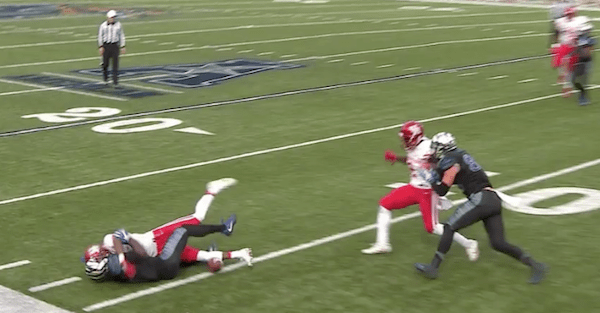 Clippit screenshot
Houston is struggling yet again on the road as rumors continue to swirl on Tom Herman's impending departure.
Related: Tom Herman responds to LSU, Texas coaching rumors in uncomfortable SportsCenter spot
The Cougars are down by double digits toward the end of the first half and their chances of coming back on lowly Memphis look bleak after sophomore defensive back Howard Wilson got tossed Friday afternoon on a targeting call.
Wilson has 43 tackles, 2.0 tackles for loss and five interceptions this season.