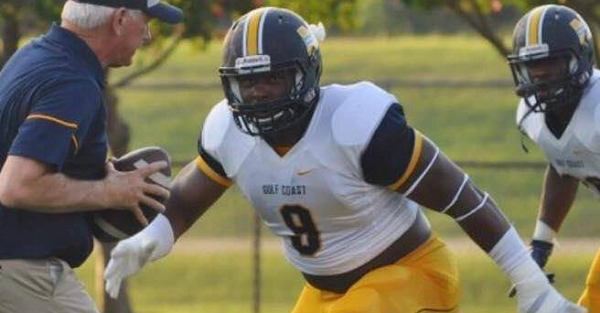 Twitter/@BigPooh_91
Isaiah Buggs is the top JUCO defensive end in the country for the class of 2017 and his 6'5″, 280-pound frame might be a big part of that. He's released several list of top schools and now he's narrowed his choices down a little to seven schools:
RELATED: Top JUCO prospect Isaiah Buggs releases a new Top 10
All of those schools are heavy hitters aside from Grambling State, which is a pretty odd choice here. But any of those school would be lucky to have him and their defense would likely be catapulted to the next level.
[h/t Saturday Down South]