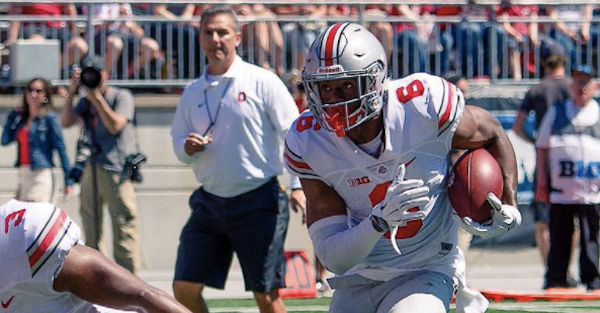 Twitter/@quick_tg6
Torrance Gibson's recruiting saga has been a very interesting one. The former five-star quarterback prospect arrived at Ohio State with a great deal of fanfare but, from there, things did not go according to plan.
First, Gibson moved to wide receiver and, after that, he was suspended before announcing a transfer to the JUCO level. On cue, Gibson pivoted in his planning, then announcing that he would head to Cincinnati to continue his career at the quarterback position under former Ohio State assistant Luke Fickell.
Now, the Sun Herald reports that Gibson will actually follow through on his original transfer plans in landing at Mississippi Gulf Coast Community College just months after initially announcing his intentions to head in that direction. The former top-100 recruit said the following as part of a release from his new school.
"I just want to win. I want to learn. It's a chance for a brand new start, to start from the bottom."
Gibson will reportedly be looking to excel at quarterback and, with many prospects of his ilk, the ultimate plan would be to dominate the lower level of competition in hopes of jumping back up to the FBS level in the near future. At some point, Torrance Gibson may land on his feet at a top-tier program but it will take some JUCO seasoning before that happens.