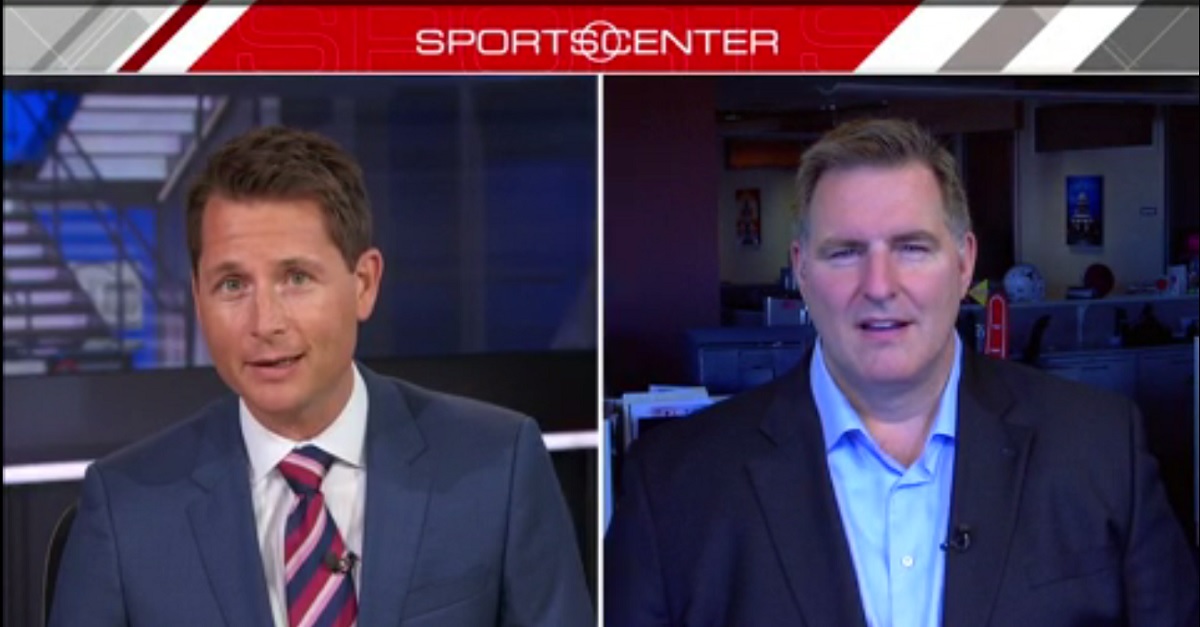 ESPN.com
ESPN.com
While Oklahoma and Texas have received most of the attention during the offseason due to coaching changes, one college football analyst believes another Big 12 team will be a national title contender in 2017.
ESPN analyst Trevor Matich thinks Oklahoma State will be in the mix for a national title due to returning several starters from their prolific offense from last year's 10-3 team.
Related: Potential Oklahoma starter has been suspended following charges
"I think Oklahoma State has a chance to win the national championship," Matich said. "I'm not saying they will, but they have a good chance. And it's because of that offense.
"They've got an NFL talent at quarterback in Mason Rudolph?one of the best deep throwers in the country?but he's throwing to the deepest and most talented group of wide receivers in the country led by James Washington. No one could stop him last year… This offense will be literally unstoppable."
The Cowboys also return running back Justice Hill, who rushed for over 1,100 yards as a freshman last season.
The other factor that could prove to be beneficial for the Cowboys' championship hopes?not counting Mike Gundy's tremendous mullet? is their schedule. Oklahoma State gets to play at home against rival Oklahoma, and they also have home games against TCU and Kansas State. They play on the road at Texas and West Virginia, but overall the schedule works in their favor next season.
The Big 12 was left out of the College Football Playoffs last season, and the Cowboys might be the league's best chance to make it back in 2017.
(h/t ESPN)