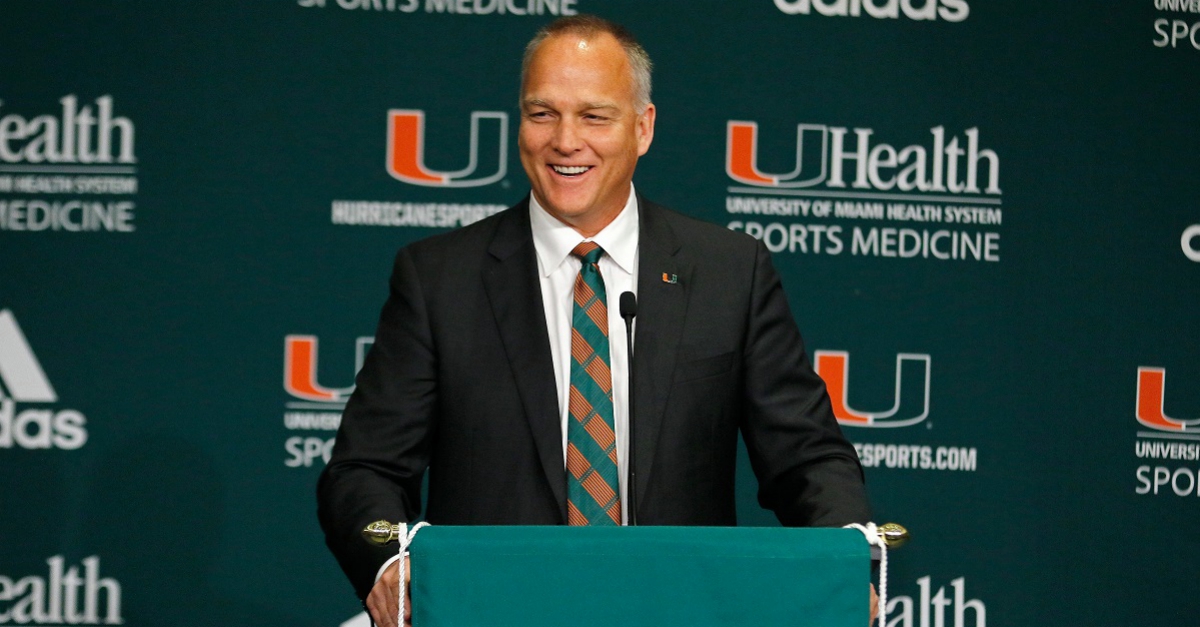 <> on December 4, 2015 in Coral Gables, Florida.
According to the Miami Hurricanes forum CanesInSight, offensive lineman Trevor Darling and Jahair Jones were arrested on Wednesday in Miami due to "resisting officer without violence to his person".
"I am aware of the reported incident involving two student-athletes last night and we are still gathering information," said Miami athletic director Blake James in a statement.
According to ESPN, the two were arrested after impeding traffic in a roadway. An officer apparently told the two Hurricanes to move, to which they refused. It appears that both were released on a $1,000 bond.
Jones redshirted in 2015, but Darling was a key piece of the Hurricane offense, starting all of Miami's 13 games. It is currently unclear if these arrests will result in any suspension from new Miami head coach Mark Richt.
[h/t Reddit]