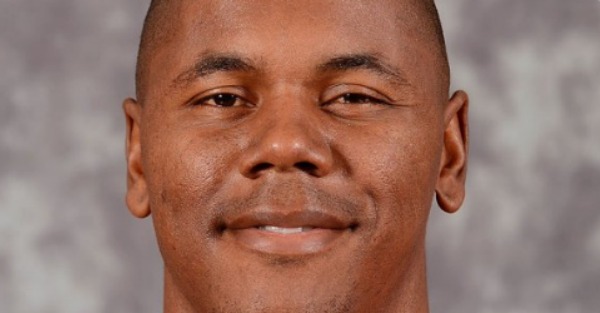 Twitter via USC Sports Now
What a steal for the USC Trojans.
USC has snagged one of the most talented running backs coaches in the country to oversee its very talented core. Deland McCullough is going west to replace Tommie Robinson, who left for LSU.
It looks like he's really going to be missed.
Frey, Indiana's offensive line coach, left to join Michigan last month.
McCullough coached  Tevin Coleman and Jordan Howard at Indiana and helped turn them into NFL draft picks. He was widely considered on of the top run-game coaches in the Big 10.
Now, gets some shiny new toys in Los Angeles, lef by Ronald Jones II, who is entering his junior season and has come off a year in which he rushed for 1,082 yards and 12 touchdowns.