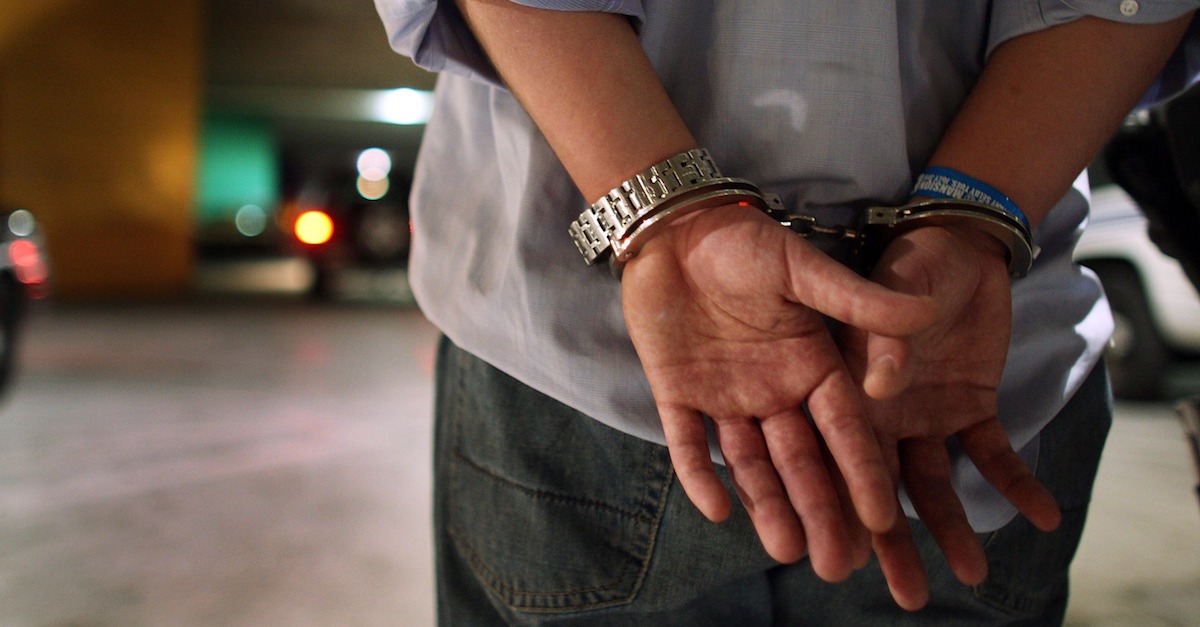 Joe Raedle/Getty Images
MIAMI - JULY 04: A driver who failed a field sobriety test at a DUI traffic checkpoint stands in handcuffs waiting to be processed June 4, 2007 in Miami, Florida. Several law enforcement agencies were conducting the checkpoint and conducting saturation patrols to help save lives during the 4th of July holiday. The National Safety Council has rated the July 4th holdiay as one of most lethal holidays for drivers, with alcohol factoring into nearly half of all motor vehicle deaths. (Photo by Joe Raedle/Getty Images)
The annual football battle between BYU and Utah is referred to as "The Holy War" and there is no love lost between the two sides. Fans from both programs likely view this as the biggest game of the year and, as you may expect, plenty of trash talk and other activities exist.
This time, though, Utah fans were quite literally caught red handed in vandalized a statue outside LaVell Edwards Stadium in Provo.
Brandon Judd of the Deseret News reports that four suspects were arrested for the vandalization and they were reportedly cited for "criminal mischief" as a result of the incident. However, the more amusing part is that the BYU police department reportedly told the paper that a phone call from a student prompted a search around the area for the culprits. On cue, police officers then found the four suspects inside a car and they were, you guessed it, covered in red paint on their hands.
From there, it was academic, as the quartet reportedly admitted to the act before being arrested and cited. In the grand scheme, this isn't exactly an earth-shattering criminal incident but defacing property is still against the law, even if it comes just hours before a massive football game.