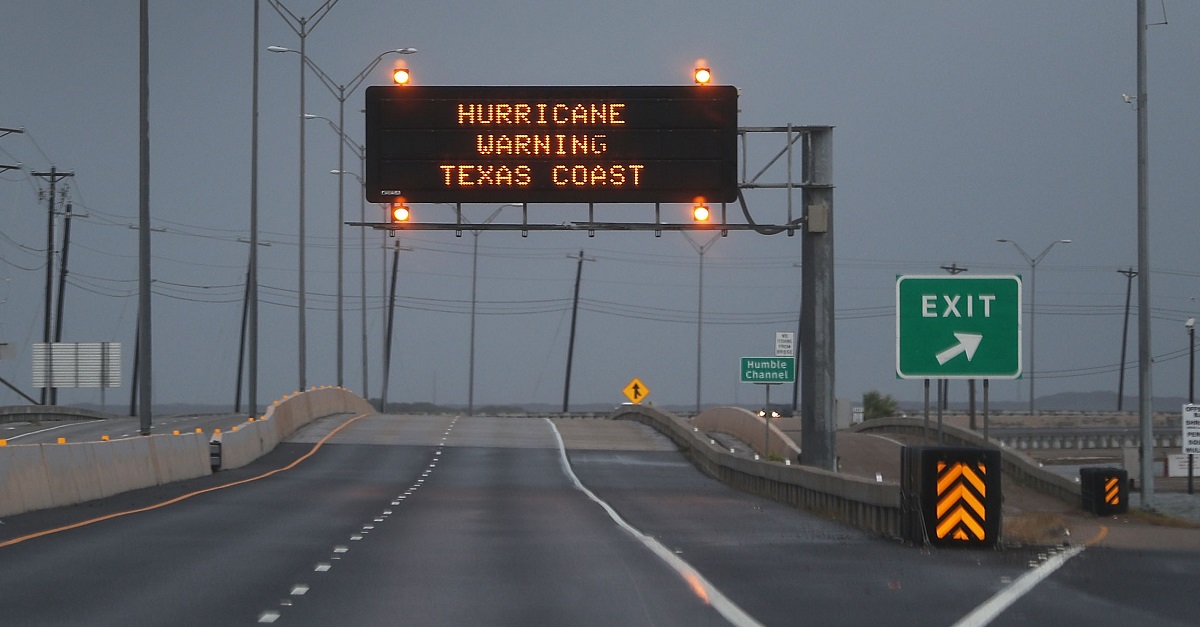 Joe Raedle/Getty Images
CORPUS CHRISTI, TX - AUGUST 25: A road sign warns travelers of the the approaching Hurricane Harvey on August 25, 2017 in Corpus Christi, Texas. Hurricane Harvey has intensified into a hurricane and is aiming for the Texas coast with the potential for up to 3 feet of rain and 125 mph winds. (Photo by Joe Raedle/Getty Images)
One week ago, word broke that the scheduled season opener for the Houston Cougars had been postponed. The game against UTSA, originally scheduled for Saturday, Sept. 2, had to be pushed back on account of Hurricane Harvey and, given the massive relief effort taking place in the state, that made all the sense in the world.
However, the postponement has now turned to a cancellation, meaning that both teams will play only 11 regular season games in 2017.
The game was originally scheduled to take place at the Alamodome in San Antonio but Houston made the swift decision to postpone the entire athletic program's schedule for last week. At the time, Houston president and chancellor Renu Khator said the following in an official statement:
"Everyone in our university community, including our student-athletes, coaches and their staff, has been impacted by this incredible storm. This is a time for all of us to focus on the well-being of our families and neighbors and the recovery of the Houston area. We'll be excited to resume athletic competition, but right now our student-athletes are anxious to contribute to getting the city we love so much back on its feet again."
Houston's season opener for 2017 will now be this weekend when the team travels to Arizona to face the Wildcats on Sept. 9.