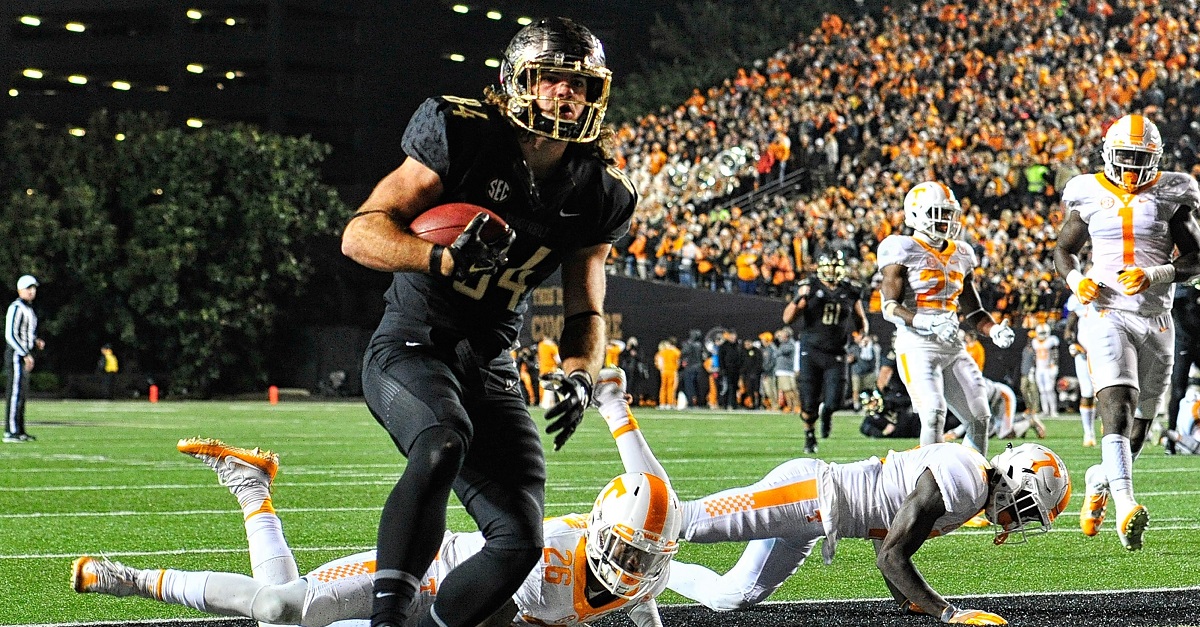 Frederick Breedon/Getty Images
NASHVILLE, TN - NOVEMBER 26: Sam Dobbs #84 of the Vanderbilt Commodores scores a touchdown against the University of Tennessee Volunteers during the first half at Vanderbilt Stadium on November 26, 2016 in Nashville, Tennessee. (Photo by Frederick Breedon/Getty Images)
You don't see this one everyday.
According to the Tennessean, Vanderbilt tight end Sam Dobbs is facing a misdemeanor reckless endangerment charge after landing a drone in the middle of a large crowd during a July 4th celebration in Nashville.
The incident occurred around 10 p.m. in downtown Nashville on Tuesday during the celebration, which the Tennessean estimates drew over 200,000 people.
No suspension was announced, and the report says that punishment for Dobbs from Vanderbilt would be "handled internally".
Dobbs, a rising junior for the Commodores, has eight catches for 103 yards and one touchdown in his career with Vanderbilt.