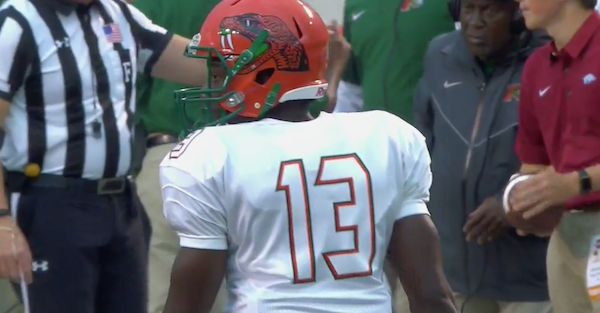 Clippit screenshot
Illegal jerseys are a thing, and now Florida A&M knows it wasted a ton of money on something they'll be penalized for every time they wear them.
The penalty took away one timeout each quarter of the game.
Here's the penalty description from the broadcast:
"The number must be of a color that itself is clearly in distinct contract with the color of the jersey, irrespective of any border around the number. Officials shall charge a team timeout at the start of each quarter the illegal jerseys are worn."
What a waste of money.