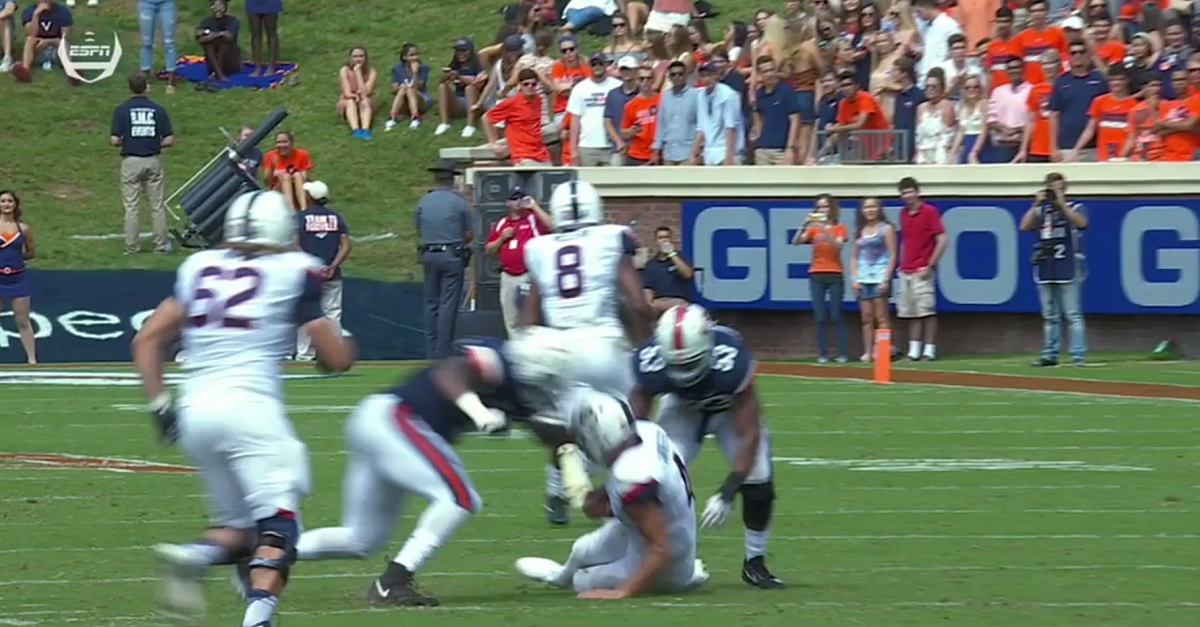 Clippit/Screenshot
The college football season is still young, but we already have another controversial targeting call to add to the ever growing list.
During Saturday's UConn and Virginia game, Virginia defensive end Andrew Brown was ejected for this hit on UConn quarterback Bryant Shirreffs.
Some of the targeting rules were fulfilled here, as Brown did make some contact with his helmet in the area of Shirreffs head and neck. However, this is one of those tough calls as Shirreffs was sliding when Brown was already going for the tackle, and there will be people who think that the quarterbacks are being unfairly protected to the detriment of defensive players.
Virginia was not hurt by the penalty, as they were already winning 10-0 at the time, and were able to stop UConn to later go up 17-0.