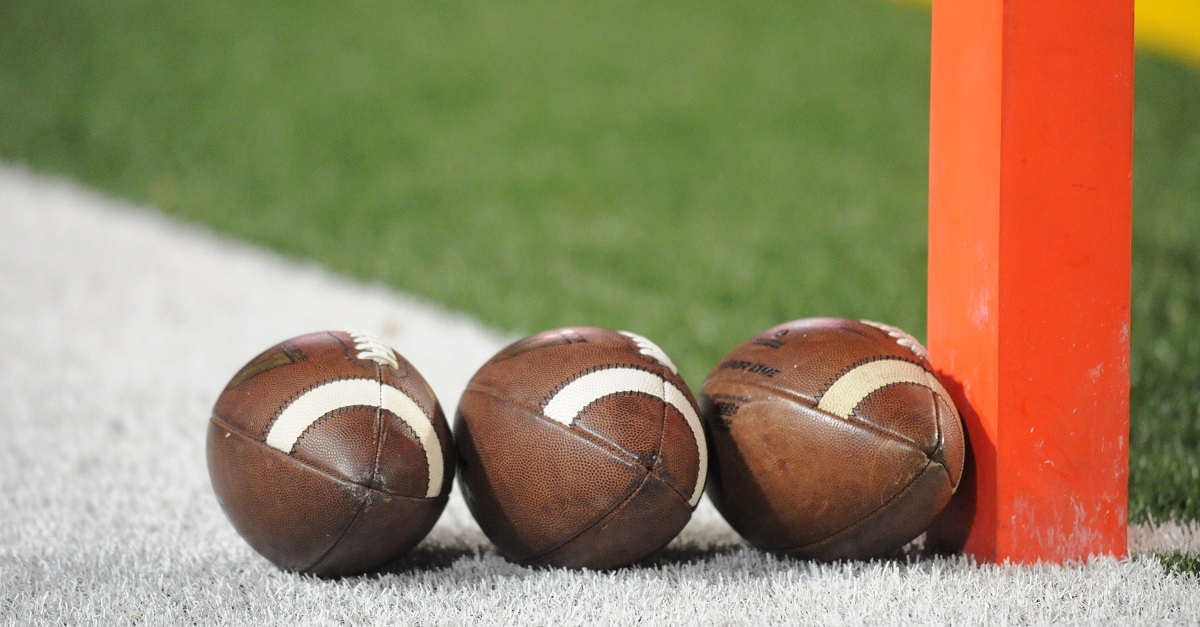 Mitchell Layton/Getty Images
COLLEGE PARK, MD - NOVEMBER 15: Footballs sit lined up on the field before a college football game between the Michigan State Spartans and the Maryland Terrapins at Byrd Stadium on November 15, 2014 in College Park, Maryland. (Photo by Mitchell Layton/Getty Images)
Virginia football has been near the bottom of the ACC for several years, and they have only had one winning season since 2008.
However, the school announced on Friday that the program is getting a brand new football-only facility that is expected to cost approximately $55 million.
Related: Clemson set to open the greatest football facility of all-time
The school hasn't announced a site for the new facility, but it's big news for a program that's struggled to keep up with the rest of the conference over the last decade.
Bronco Mendenhall went 2-10 in his first year as head coach, and the team will be expected to make a big improvement in his second year.
It might take years for Virginia to become relevant in the ACC, but a brand new facility for the team and for recruits is a great start.
(h/t Streaking the Lawn)