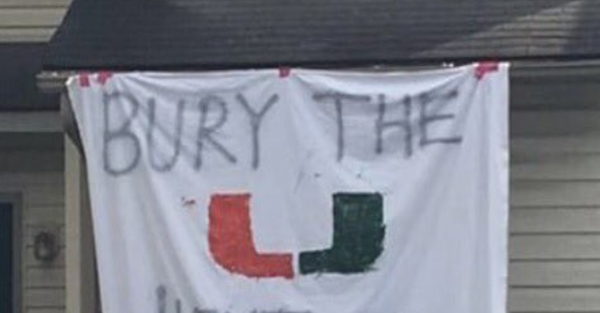 @BarstoolVTech/Twitter
Virginia Tech and Miami will square off Thursday night in a battle of ACC teams, but the bout has already turned ugly with this completely insensitive sign poking fun at the death of 24-year-old former Miami Marlins All-Star Jose Fernandez:
Related: It's hard to believe, but the boat accident that killed Jose Fernandez could have been more tragic
Fernandez was killed along with friends Eddy Rivera and Emilio Macias when his 32-foot boat crashed into a jetty around 3 a.m. back in September.
Fernandez was a two-time All-Star, and he was already one of the best pitchers in the game despite his youth. In nearly 500 career innings, Fernandez had a 2.58 career ERA thanks to a great fastball and curveball. After recovering from Tommy John surgery in 2014, Fernandez had returned full-time to the mound this year, was he was in the middle of another fantastic season.
Miami (4-2) kicks off against Virginia Tech (4-2) at 7 p.m. ET.
(H/T The Spun)