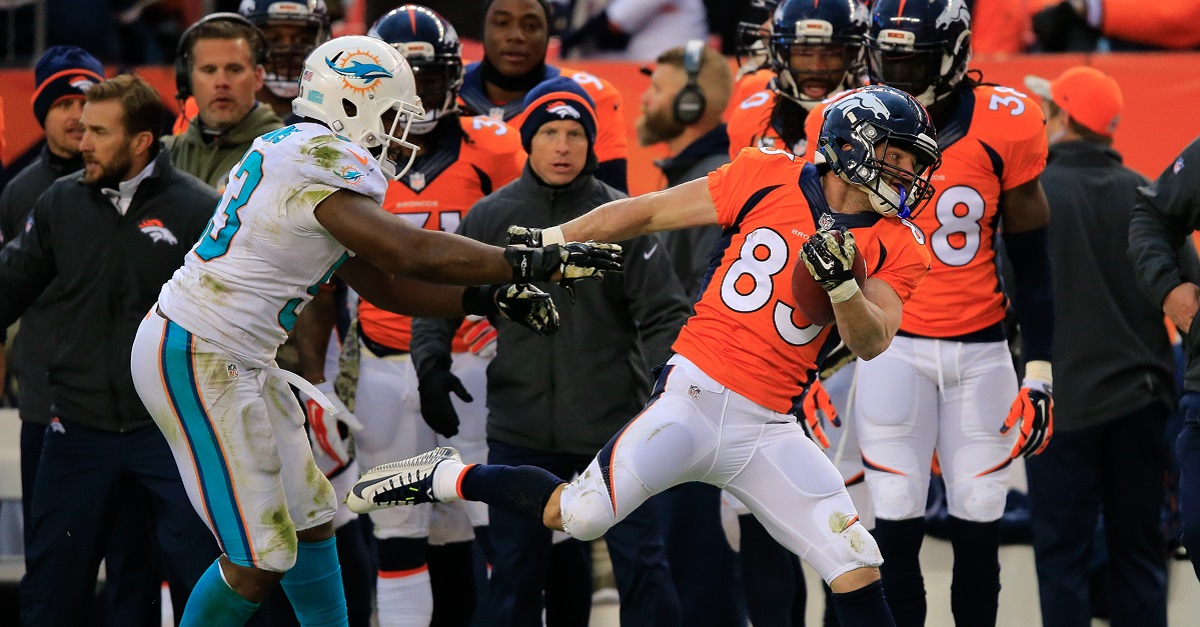 Doug Pensinger/Getty Images
DENVER, CO - NOVEMBER 23: Wide receiver Wes Welker #83 of the Denver Broncos has a reception against the Miami Dolphins at Sports Authority Field at Mile High on November 23, 2014 in Denver, Colorado. (Photo by Doug Pensinger/Getty Images)
It appears that Wes Welker is done with the NFL, and he could be heading back to the college ranks for a coaching job.
According to 247Sports, Welker was in Knoxville on Monday to meet with Tennessee head coach Butch Jones about possibly joining the staff.
Related: The final AP Poll of the season shows shocking disrespect to 2017 title contender
Welker hasn't played much in recent years due to concussion issues, and he actually spent the 2016 season as a consultant with Baltimore and Miami. If Welker is looking at getting into the coaching game full-time, looking into the position ranks at college could prove to be a fruitful decision.
Welker is one of the most successful receivers in NFL history, being selected for five Pro Bowls in his NFL career. He had 9,924 yards and 50 touchdowns in his career as a receiver, and he had made a name for himself early in his career as a do-it-all kind of guy.