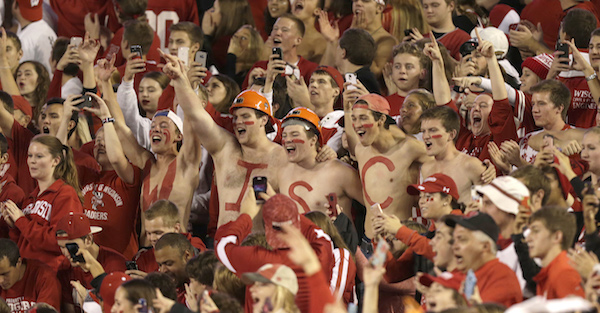 Mike McGinnis/Getty Images
MADISON, WI - OCTOBER 15: Wisconsin Badgers fans yell in the stands during the spring announcements before the game against the Ohio State Buckeyes at Camp Randall Stadium on October 15, 2016 in Madison, Wisconsin. (Photo by Mike McGinnis/Getty Images)
UCLA and Wisconsin have reportedly agreed to a home-and-home series for 2029 and 2030, the schools announced on Tuesday.
"UCLA is one of the premier programs in college football," UW Director of Athletics Barry Alvarez said. "We had some memorable bowl games when I was on the sidelines but this is a great opportunity for us to play them at Camp Randall. Non-conference scheduling is always a challenge but the folks at UCLA have been great to deal with and we look forward to the series."
UCLA will host the first matchup at the Rose Bowl on Sept. 15, 2029. Wisconsin will host the second matchup at Camp Randall Stadium on Sept. 7, 2030.
The Bruins and Badgers have met in 11 previous matchups. UCLA has won seven games, while Wisconsin has been victorious four times.
The Badgers currently have a three-game winning streak in the matchup dating back to the 1994 Rose Bowl. Wisconsin also defeated UCLA, 21-20, in the 2000 Sun Bowl during the last meeting between the two programs.