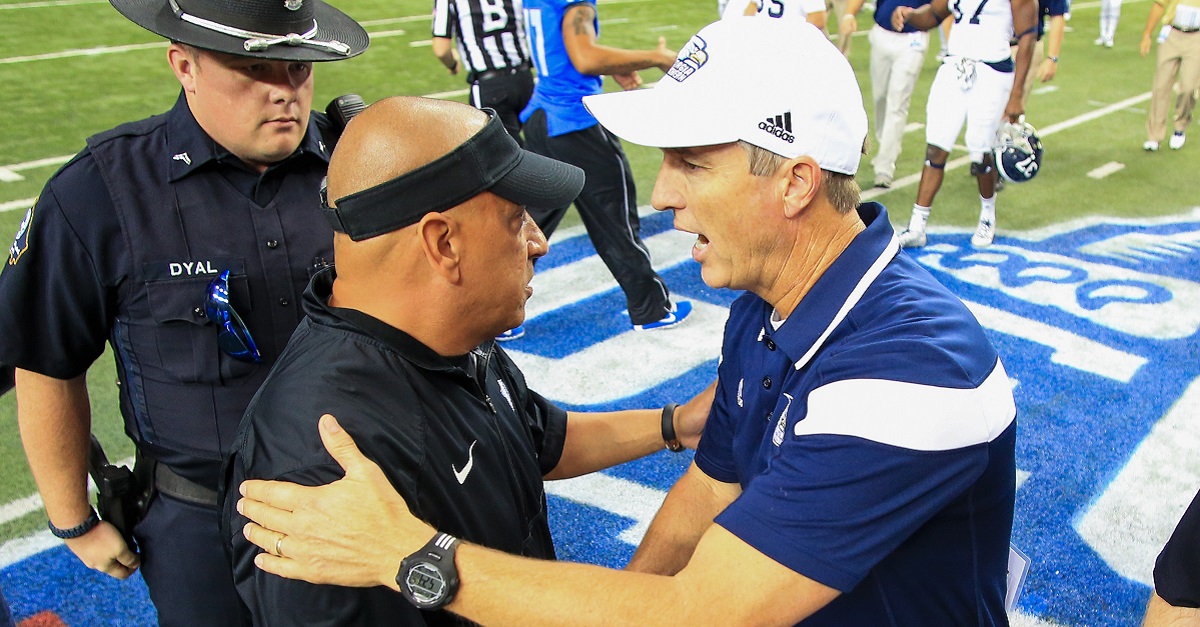 Daniel Shirey/GettyImages
ATLANTA, GA - OCTOBER 25: Head coach Trent Miles of the Georgia State Panthers shakes hands with head coach Willie Fritz of the Georgia Southern Eagles after the game at the Georgia Dome on October 25, 2014 in Atlanta, Georgia. Georgia Southern won 69-31. (Photo by Daniel Shirey/Getty Images)
You don't usually see firings reported on Saturdays in college football.
SI's Pete Thamel reported Saturday night that the Georgia State Panthers had fired head coach Trent Miles after a loss to Louisiana-Monroe earlier in the day.
RELATED: Former coach calls out his old team after 'embarrassing' performance
The 37-23 loss to UL-Monroe dropped Georgia State to 2-8 on the season. The Panthers were 9-38 in Miles' four-year tenure, and six of those nine wins came last season.
It is possible that former Boston College coach and current Georgia State offensive coordinator Jeff Jagodzinski becomes the interim Panthers head coach for the remainder of the season.