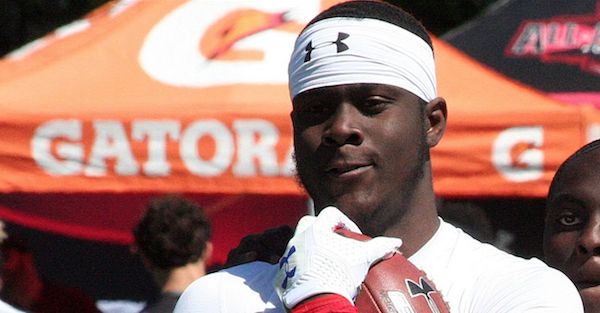 @rutgersfb_fanly/Twitter
@rutgersfb_fanly/Twitter
Four-star LB/WR Zihir Lacewell is staying close to him to play football at the next level, as the Staten Island, NY. native has pledge to attend Rutgers.
Lacewell made the announcement via video to announce his Rutgers' pledge.
Lacewell had three offers, including Rutgers, with the other two schools being Pittsburgh and Temple. His decision to go to Rutgers over two rising programs like Pittsburgh and Temple is certainly surprising.
Lacewell is the first Scout 300 recruit in this class for Chris Ash and the Scarlett Knights.
Because Lacewell can play both OLB and WR, there have been some questions as to what position he'll play in college, but it certainly sounds like Rutgers will be utilizing him as an OLB.
Via Scout.com:
"I think he's an outside linebacker," Neville said. "Every coach that came in here sees him as an outside linebacker. He's a very good receiver but his future is at outside linebacker."
Lacewell is the No. 21-ranked OLB in the class, per Scout.