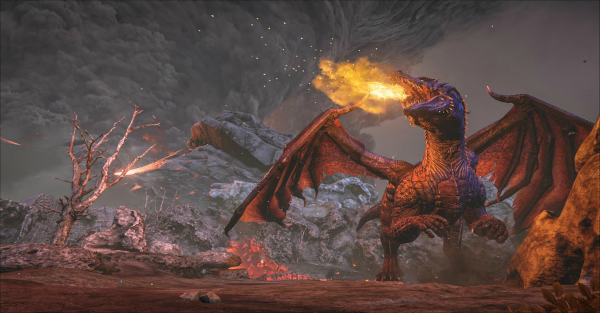 survivetheark.com
For those who have heard of the title but never played it, the fact that Ark: Survival Evolved is still in early access at all will probably come as a bit of a surprise. The game originally appeared on Steam way back in June, 2015, and had its first official release postponed over a year ago. This, when combined with the poor reception to the developer?s decision to split the game into two forms ? Ark: Survival Evolved and Ark: Survival of the Fittest ? resulted in a significant backlash against the game, from which the developers still haven?t quite recovered.
It doesn?t seem like the situation is headed in a new direction, either. According to an announcement over the Ark website, the game?s final launch has been delayed yet again.
?Let's address the mammoth in the room. Official Release. As of today, ARK has completed its Gold Master and certification for retail release. This process took a little longer than expected and as a result, our release date has been pushed back to August the 29th. We're deeply apologetic for those who were negatively affected by the delay; it sucks, it wasn't what we had wanted, nor planned but where we currently stand. We wanted to address this sooner but did not want to make any statements until we were completely sure of what was going to happen.?
This delay extends to the Ragnarok expansion, which would have introduced an entirely new map for free, as well as new creatures and bosses. The developers were quick to promise additional content as an apology for the delay, however. ?This extended time will allow further development of the map and you guys can expect a gigantic update, even bigger than we initially thought.?
This update will increase the size of the Ragnarok map by ?approximately one quarter,? and will feature more biomes, an epic boss, new engrams (a type of recipe used for crafting), and ?something secret the Ragnarok team are cooking up!?
Other upcoming content for Ark: Survival Evolved will include largely performance tweaks and bug fixes to ensure as stable a launch as possible ? which, if complaints over the community forums are any indication, is quite the monumental task. The developers will also be lowering the difficulty of the game?s multiplayer bosses and patching an exploit that allowed particularly savvy players from sneaking around underneath the terrain.
Ark: Survival Evolved is currently still available in its early access form for $59.99 via the PlayStation 4, Xbox One, and Steam stores. For more information on its release, check out the announcement post yourself, or follow the game on Twitter.