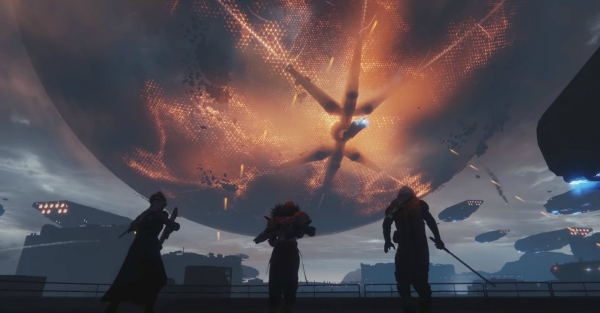 Bungie/YouTube
Destiny 2 is right around the corner, and as with any big triple-A title, that means a constant tide of leaks and rumors to keep the fanbase speculating. One of these most recent community frenzies stemmed from recent leaks of the game's official strategy guide, which originally appeared on the Destiny SubReddit (Warning: Major spoilers for Destiny 2).
The post, which included a wealth of information about the upcoming title's many missions, weapons, and even its story, also contained two lines regarding replaying the campaign.
"Complete the campaign and you can return to Ikora to "meditate" and play through those missions again, with a fireteam if you so desire. This unlocks tokens and reputation with her so you can purchase her equipment, including the best Guardian weapons and armor used before Ghaul's invasion."
In particular, the added phrase, "…with a fireteam if you so desire," has led to a great deal of confusion, as many players have interpreted the statement as a confirmation that players must first complete the campaign alone before unlocking cooperative gameplay.
The rumor, which originated in a thread on the NEOGaf forums, proceeded to grow at an alarming speed, eventually spreading to the Destiny 2 SubReddit and leading to a fair amount of unnecessary indignation, as the game's project lead would soon reveal.
Though a seemingly obvious clarification, the above Tweet has nonetheless come as a bit of relief to veteran players of the genre. The mechanic of forcing players through a solitary campaign before introducing cooperative elements, while certainly no common occurrence, has appeared in enough previous RPGs to warrant some level of outrage at the prospect.
Destiny 2 releases in just a couple of days on September 6 for the PlayStation 4 and Xbox One, while the PC version will launch on October 24. For more information, check out the game's official YouTube channel, where a wealth of media content has appeared over the last couple of months.