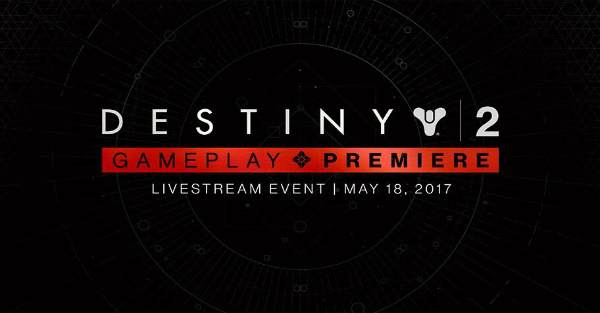 DestinyTheGame/Twitter
According to a recent announcement over their Twitter account, Bungie will be revealing gameplay for the upcoming multiplayer first-person shooter, Destiny 2, at 1 PM EST today.
Destiny 2 was announced over the franchise?s YouTube media channel earlier this year to (mostly) wide enthusiasm. Although the previous installment in the series caught some rather mixed reviews for its uninspired gameplay and unusually restricted narrative, Destiny was overall a success for Bungie in generating over $500 million in revenue on its first day alone.
For the most part not much is known yet about Destiny 2. Players have heard that they will be able to save their old characters and carry them over into the sequel, though without any previously acquired abilities or gear. The game will also be arriving on PC ? a first for the series, whose first installment released exclusively over consoles.
Many are optimistic about the chances for Destiny 2 to improve upon the first game?s mistakes, as is the trend in the video game industry. It certainly seems the developers are counting on it; Destiny 2 is already available for pre-order on its website, four months before its scheduled release on September 8th.
Be sure to catch the reveal over Bungie?s Twitch.tv channel or website. If you miss the stream, don?t sweat it ? you can view saved broadcasts over the channel?s video page.