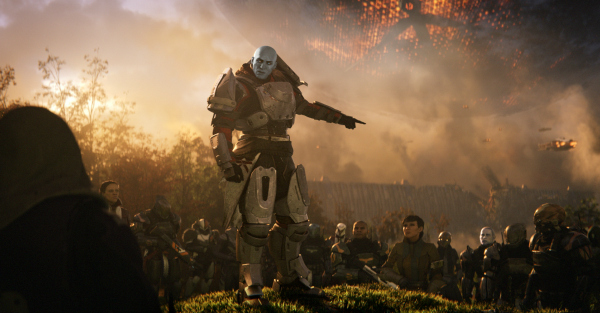 destinygame/YouTube
Destiny 2 would be remarkable if for no other reason than that the game will be launching not just on consoles, but for the PC as well ? a first for the relatively young franchise. Unfortunately, this seemingly equal treatment only goes so far; while the open beta event for consoles concluded last week, the open beta for PC has only just received a date.
RELATED: Destiny 2?s open beta event has gone live
According to an announcement from the official Destiny Twitter account, the PC beta will start on August 28 for players who pre-ordered the game, August 29 for those who didn?t, and will come to a close for everyone on August 31.
The announcement also hinted as some interesting data about the event, which was apparently ?the biggest Bungie Beta ever.? Evidently Bungie will be releasing statistics about the events later, when the studio will announce a public analysis.
In order to participate in the Destiny 2 PC beta event, players will need a computer that meets these specifications:
Recommended:
CPU
Intel ? Core i5-2400
AMD ? Ryzen R5 1600X
GPU
Nvidia ? GeForce GTX 970
AMD ? Radeon R9 390
RAM
8GB
Minimum:
CPU
Intel ? Core i3-3250
AMD ? FX-4350
GPU
Nvidia ? GeForce GTX 660 2GB
AMD ? Radeon HD 7850 2GB
RAM
6GB
Destiny 2 is scheduled to launch on September 6 for the PlayStation 4 and Xbox One, and will launch later on the PC on October 24. For more information, tune in to the Destiny Twitter account, or visit the official website for access to developer blogs, community forums, and more.