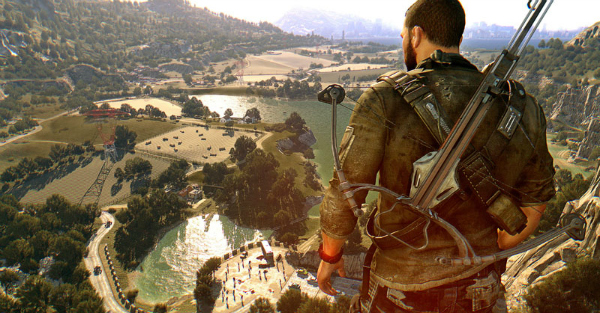 steampowered.com
There?s been a handful of open-world zombie games over the last few years, but none of them have come close to matching the same experience offered by Techland?s Dying Light, which, despite a fairly by-the-books appearance for its genre, was well-received on launch for its innovative combination of parkour elements, zombie bashing mechanics, and an amusing crafting system that offered unlimited means to dispatching the hungry dead. It?s been a couple of years since the game released, and thanks to a consistently busy development team, Dying Light has still managed to maintain a healthy following even after all this time.
RELATED: The first teaser for Dying Light?s DLC has been revealed
In a recent video released over Techland?s YouTube channel, the studio revealed additional details on Dying Light?s upcoming DLC ? including plans for another 12 months of support.
According to the above video, Dying Light is still seeing over half a million active players every week. As a response to the community?s devotion to the studio?s product, Techland producer Tymon Smektala commented, ?This shows that our community is huge, active, and craving more. On behalf of the whole Techland team, I would like to say a big ?thank you!??
It?s not totally uncommon for developers to support their products for so long after release, though it?s certainly rare among single-player games without any sources of additional revenue. There?s already been rampant speculation among the game?s fans that all of this added DLC is at least partly to promote enthusiasm for a sequel ? one that may already be in the works.
Dying Light?s DLC will include new, challenging enemies, new mysteries to uncover, additional in-game events, ?and much, much more.? The content will also be provided free-of-charge for all owners of the game, too.
As for the game itself ? Dying Light is available for the PlayStation 4, Xbox One, and PC as an Enhanced Edition for $59.99.