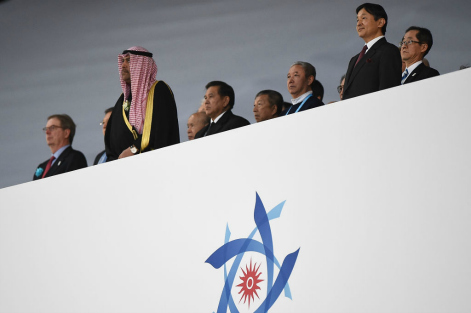 Matt Roberts/Getty Images
XXXX competes in Men's Giant Slalom on day two of the 2017 Sapporo Asian Winter Games at XXX on February 19, 2017 in Sapporo, Japan.
The Olympic Council of Asia (OCA) has officially announced in a partnership with sports marketing giant AliSports of China that they will be bringing the rapidly-growing esports phenomenon to the Asian Games.
The event, which will be hosted in 2022 in Hangzhou, China, will allow gamers to compete with one another for the opportunity to win nationwide fame in the newly officialized medal sport. Esports will also be included in the 2017 Ashgabat Asian Indoor and Martial Arts Games and in the 2018 Jakarta Asian Games as a demonstration sport.
The Asian Games is a massive sporting event held every four years that draws in athletes from all over Asia to compete in 44 different sports. Second only to the Olympics in terms of spectator size, the 2010 event closed in front of a crowd of over 35,000 attendees.
In a public statement, AliSports CEO Zhang Dazhong said:
?I would like to thank the Olympic Council of Asia for their faith in AliSports. Together we will work on providing the sponsors of the Asian Games with more opportunities and maximizing the market value, so that the OCA enjoys optimum benefits and advantages.?
The OCA President HE Sheikh Ahmad Al Fahad Al Sabah released a similarly enthused statement:
?The Olympic Council of Asia has constantly been committed to the heritage, development and improvement of Asian sports, and we are extremely pleased about the strategic partnership with AliSports.?
Although little mention has been made of the type of games that will be available in the Asian Games, the OCA has announced that FIFA, Multiplayer Online Battle Arena (MOBA), and Real Time Attack (RTA) game types will be available next year in the Ashgabat Asian Indoor and Martial Arts Games.