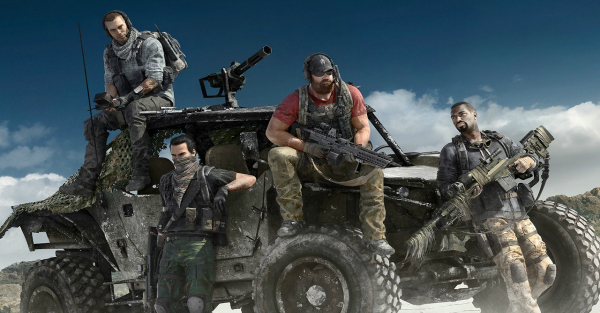 blog.ubi.com
Not every game to come from the popular Ghost Recon series has provided player-versus-player functionality, but enough of them have to warrant surprise when the franchise?s latest title, Ghost Recon: Wildlands, announced that it would be launching without any. So, when Ubisoft revealed the development of Ghost War, a competitive team-based multiplayer mode, more than a few heads turned.
In a more recent announcement, the studio revealed that the open beta event for the mode would be arriving ?this Fall? to both consoles and the PC. Check out Ubisoft?s First Look video below:
Third-person shooters have run into their fair share of trouble in the past when trying to implement PvP modes ? especially for Ubisoft. The Division, another product from the studio with similar mechanics to Wildlands, faced heavy criticism for its PvP region, ?The Dark Zone,? when the game originally released. Players complained of severe balance issues and rampant cheating, and it was some months before the problems were ever addressed. Depending on who you speak to, this could be indicative of problems-to-come in Wildlands ? or of a studio ready and capable of learning from experience.
The video?s description offers a summary of the Ghost War game mode:
?Take a closer look at Ghost War, the upcoming free PvP update for Ghost Recon Wildlands, a thrilling 4 vs 4 team deathmatch mode that will put your tactical skills to the test. Fight on large maps throughout the Wildlands and adapt to terrain and changing weather conditions. Choose between 6 classes, each of them having a different play style and load out, and assemble a team ready to handle any situations. Coming as a free update this fall.?
According to the website, these six classes include the Scout, Sniper, Tank, ?and more,? which seems to suggest some fairly traditional class archetypes will follow. ?Each class will have its own strengths, weaknesses, and dedicated perks, so players will have to consider their combat strategy and pick a team composition that supports their playstyle.?
The maps themselves will follow the open-world nature of the Wildlands experience in that they?ll take place across numerous, wide environments in a variety of different weather conditions.
There?s also some new mechanics. Ubisoft has introduced a type of suppression system that will affect the accuracy and vision of players under heavy fire. As the team?s blog post reads, this, combined with new sound markers that will indicate an enemy?s position, are intended to ?make team play, communication, and strategic skills more crucial than ever.?
The Ghost War open beta event will launch ?later this summer.? More information about the event, as well as about Ghost Recon: Wildlands in general, can be found on the game?s website.