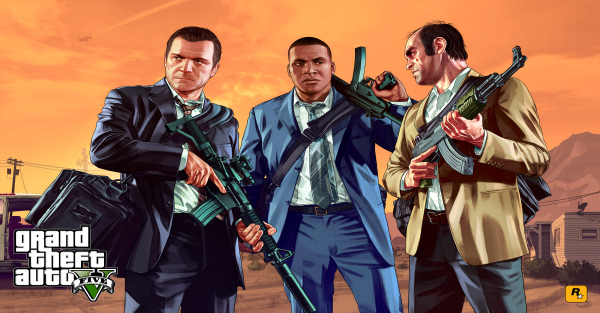 rockstargames.com/V/
The gaming community is outraged with Grand Theft Auto 5's publisher, Take-Two Interactive, and for good reason. The video game distributer recently issued a cease-and-desist to the developers of one of GTA V's most popular modding tools, OpenIV. The team, which had been responsible for many mods both player-friendly and not over the past 10 years, was forced to announce its shutdown on the GTA forums this past Thursday.
As a result, players have flooded the community forums and Steam retailing page with negative reviews and calls to action. As of right now, the reviews for Grand Theft Auto 5, which had since release always been relatively to overwhelming positive, have now plummeted into "Overwhelmingly Negative," in the Recent category and "Mixed," in the Overall.
Similar responses have risen up elsewhere on the Internet, too. A petition on Change.org calling for Take-Two to allow OpenIV to continue modding has reached 41,000 signatures as of the time of this article's writing, and numerous threads on the GTA subreddit have popped up providing alternate download links to the modding tool.
The outrage can be traced back to the original launch of Grand Theft Auto V, which took the originally very mod-friendly series in a different direction by banning players who attempted to modify the game files. Even changing your first-person field-of-view (FOV) has resulted in bans from the game's online servers in the past.
This latest development has only served to light the fire of resentment that has slowly built up over the past few years for Rockstar and GTA V, resulting in a huge backlash likely unprecedented by the developers. Many have claimed that the decision was only made to encourage players to return to the micro-transaction-heavy GTA Online, which last year was revealed to have made Rockstar over $500 million in addition to the base game sales.
A public statement was released by Rockstar to PC Gamer in response to the outcry:
"Take-Two's actions were not specifically targeting the single player mods. Unfortunately OpenIV enables recent malicious mods that allow harassment of players and interfere with the GTA Online experience for everybody. We are working to figure out how we can continue to support the creative community without negatively impacting our players."