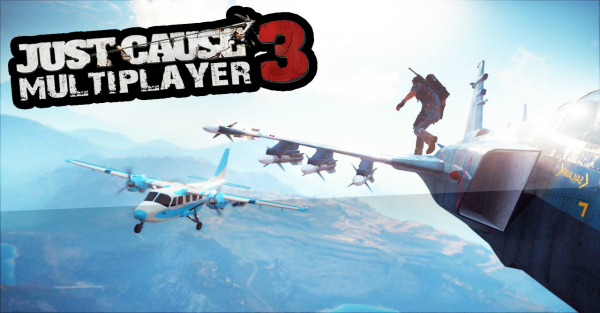 just-cause.mp
It?s a tale as old as time itself. Or as old as video games, anyway. A single-player game is released and it?s so much fun that you find yourself wishing in vain for the opportunity to enjoy it with your friends. For the vast majority of titles, such dreams have no chance of ever being realized, and we all must move on to better pastures.
For games with as much entertainment value as the Just Cause franchise however, sometimes hoping is enough. Just Cause 2?s multiplayer mod was the talk of the time when it released for PC players in 2013, and while there wasn?t much to do at first, the mod was a total hit regardless. Eventually races and other game modes were released for it, filling the already-entertaining game mode with loads of additional content and leaving players to eagerly wonder when the mod would arrive on the game?s sequel, Just Cause 3.
The answer is: next week! The infamous online game mode will launch on July 20 for PC players as part of a project by Nanos GBR, a fan-made modding team.
According to the mod?s website, Nanos Just Cause 3 Multiplayer (or ?JC3:MP?) will open the door to ?incredible multiplayer possibilities including racing, deathmatch, skydiving, roleplaying or freeroam.? An additional note states that API servers will have the option of including community-made gamemodes, as well.
Installation instructions as well as an FAQ are available in a discussion thread on the Steam community page. As for the game itself, Just Cause 3 is available on PlayStation 4, Xbox One, and PC for $29.99 ? though only PC players will be able to install the mod, of course.