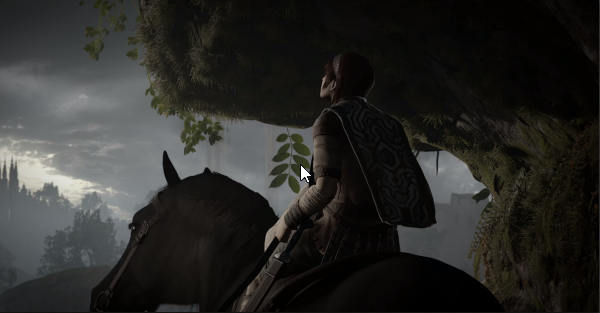 PlayStation/YouTube
The last few months have seen some exciting new announcements with regards to new titles, yet nothing quite compares to the upcoming remaster of Shadow of the Colossus. Considered by many to be one of the greatest video games of all time, the original mixed a haunting soundtrack, gorgeous visuals, and an epic scale of gameplay that resonates with players even a decade after release. Now, over 12 years after its release for the PlayStation 2, the remastered Shadow of the Colossus just got a second trailer – and it looks absolutely gorgeous. Check it out:
The practice of re-releasing highly successful titles with graphical overhauls isn't exactly unknown in the gaming industry. The remastered version of BioShock, for example, generated some controversy for its underwhelming graphics that seemed only a minor step up from the original 2007 release, while the upcoming launch of Skyrim for the Nintendo Switch has turned the once popular fantasy RPG into a bit of joke for its constant re-releases.
RELATED: The upcoming remake of Shadow of the Colossus just got a new trailer
Yet for all these concerns, Shadow of the Colossus seems to have gone above and beyond what has become the industry standard. The title, which has been marketed from the beginning as a total remake rather than a simple remaster, looks to not only be up to par with some of today's leading RPGs – it's also nailed that iconic aesthetic by which players of the original were so mesmerized.
For context, here's the trailer for the original 2005 release:
Quite the difference 12 years will make, huh?
Shadow of the Colossus has been given a release date set for February 6, 2018 as a PlayStation 4 exclusive for $39.99. For more information, feel free to check out its page on the PlayStation website, where additional images and trailers are available.