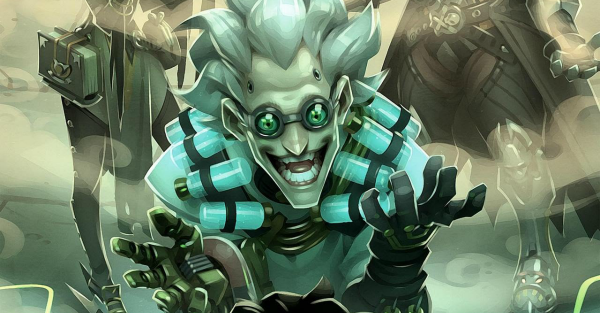 comic.playoverwatch.com
Blizzard has always been pretty big on holiday-themed updates for their games. Every year, the denizens of Azeroth celebrate the major holidays of Christmas, Halloween, and Easter (admittedly under different names) in World of Warcraft, while just last year Hearthstone celebrated its first season event, Winter's Veil. While still the studio's newest game, Overwatch has proven to be one of the more consistent titles under Blizzard's belt with regards to the holidays; the Summer Games, Winter Wonderland, and Lunar New Year events have all enjoyed moderate-to-high levels of popularity among the player-base.
Yesterday, Blizzard unveiled a trailer for this year's Halloween-themed event. Simply dubbed, "Halloween Terror 2017," the event marks the return of Junkenstein's Revenge – a horde-styled Brawl game mode in which players must protect the gates of Aldersbrunn Castle from swarms of angry "Zomnics." Check out the trailer below:
The new mode comes with three separate difficulties, with each progressively scaling the health and damage of the enemy hordes, while also increasing the rate at which Shock-Tires spawn, the intelligence of the enemy AI, and the strength and ultimate charges of the mode's bosses. Players will be allowed to select one of four heroes: Ana (as the Alchemist), Hanzo (as The Archer), McCree (as The Gunslinger) and Soldier: 76 (as The Soldier), while periodically facing off against Reaper, Roadhog, Mercy, and, of course, Junkrat on the AI-controlled team.
More importantly (for some), the event also opens up access to skins both new and old. All previous Halloween unlockable skins have been made accessible again as either a drop in this year's Pumpkin-themed Loot Boxes or as optional, discounted purchases from the in-game store via credits. Similarly, a whole new selection of eight impressive and ghastly-looking legendary skins have appeared. Take a look:
Included in this year's Halloween Terror are over 140 additional cosmetic items, each of which can be obtained out of Overwatch loot boxes. There's new skins, emotes, highlight intros, avatars, sprays, and a whole lot more. Check out the event's page on the official Overwatch website for a glimpse at some of 2017's new content – but be quick; the event runs until November 1st, after which everything disappears for another year.