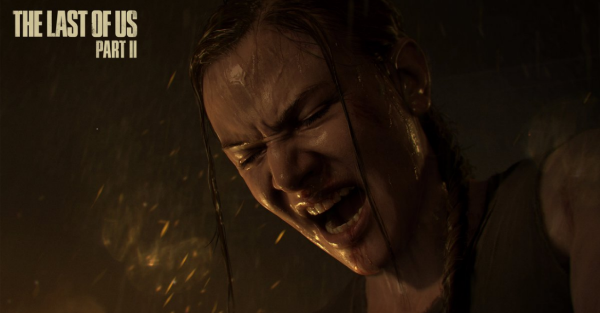 @Naughty_Dog/Twitter
It's been nearly a year since The Last of Us: Part 2 was revealed at Sony's annual PSX event in December, yet anticipation for the sequel to the hit 2013 title has yet to diminish. Fans have been eager for any hint at the direction the game will take, so when yesterday's trailer was released during the Paris Games Week conference, it understandably made the rounds of social media – only with a bit of added controversy thrown in.
The trailer depicts severe violence, including battery of a pinned woman, the near-strangling of another, and an apparent attempt at infanticide. All in all, it's obviously not for the squeamish, so bear that in mind before viewing it below:
After airing yesterday, the trailer immediately generated some criticisms over social media for what many viewed as an "unnecessary" depiction of gruesome violence against women. Seeking to head off any controversy before it really gained traction, Jim Ryan, President of Sony Interactive Entertainment Europe, issued a response in an exclusive interview with The Telegraph.
"The Last of Us obviously is a game made by adults to be played by adults. I should never prejudge this but it will probably be rated '18', I think it's fair to say. And there's that market for those people who like that sort of game. Adults who like that sort of game. And I think we cater for that, and at the other end of the spectrum there was Concrete Genie, which my 8 year old decided was the game she would like to play very much."
Fans not dissuaded by the trailer's violence were quick to note the apparent absence of both Ellie and Joel, the iconic duo and protagonists of the original game. Instead, the trailer features Laura Bailey's unnamed character as she's dragged through the mud and almost killed, the zealous, short-lived antagonist Emily (played by Emily Swallow), another woman evidently called Yara (Victoria Grace), and her young heroic companion, Lev (Ian Alexander).
Despite their lack of an appearance in the trailer, Naughty Dog has previously stated that The Last of Us: Part 2 will include both original characters five years after the events of the first game, with Ellie taking on the role of the main protagonist. Their absence has led to some speculation online, with some viewers suggesting that Bailey's character, "nested with sin" as Emily states, is actually pregnant with the then-unborn Ellie, and that the trailer is actually a prequel.
Obviously Naughty Dog has made no comment on the theory, and given the rapidity with which similar rumors circulated around the first trailer, it's probably safe to disregard them for the time being. Until further news is released, feel free to follow the developers over Twitter @Naughty_Dog for any future updates.