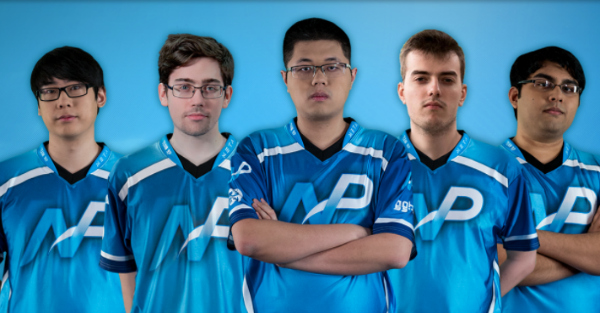 npgame.gg
Team NP has revealed its roster for the next season of competitive DOTA 2, and it's not only impressive – it's a reunion!
Of the current members, four have competed together previously in their former team, Cloud9, during The International 2014 championship, where they were favorites for their consistent performance and strong lineup.
Their roster is:
Jacky 'EternaLEnVy' Mao
Adrian 'FATA-' Trinks
Kurtis 'Aui_2000' Ling
Johan 'pieliedie' Åström
Arif 'MSS' Anwar
This reunion, which has again joined EternaLEnVy, FATA-, Aui_2000, and pieliedie together on a team again, is the subject of quite a lot of excitement among their fans, many of whom remember fondly Cloud9's performance three years ago.
To see them in action, check out NP's performance in the upcoming qualifiers for Epicenter 2 and Summit 7 on May 6th, which will be broadcast live on Twitch.tv.