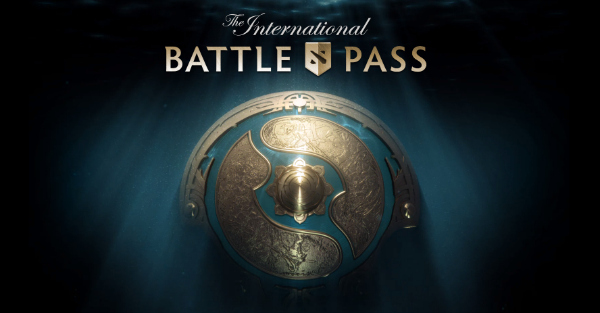 DOTA 2/Valve
In a recent announcement, Valve has revealed that 25% of all sales from their DOTA 2 Battle Pass will go towards this year's annual eSports tournament, The International.
The Battle Pass is an optional purchase for DOTA 2 players that, in previous years, has included a number of in-game cosmetics and gameplay features. Not one to step away from tradition, Valve has added a number of entirely new bonuses to go along with the old for this year's Pass.
The most noteworthy of the bunch is the inclusion of a cooperative game mode called "Siltbreaker." In this new mode, players will adventure their way through the treacherous setting of Dark Reef in two separate Acts, with a third still in development. Those who succeed will have a (very slim) chance of earning the Desert Baby Roshan reward, a rare courier cosmetic. What's more exciting to many, however, is the opportunity to explore much of DOTA 2's potential lore, which has in the past received little expansion.
In addition to the above new mode, Valve has also created a host of other unique features:
Battle Point Tribute: Players will now be able to wager bonus tokens on their teammates that, upon winning the match, will boost the player's Battle Level.
Team Quests: Unique team-based goals given during matches that reward players with extra Battle Points and rewards, based on the Path they've taken.
Prestige Towers: A season-only effect that will transform a player's towers into unique Prestige Towers, each with a difference appearance based on the team's total prestige.
Queue Trivia: Exactly as it sounds, you can now play a trivia mini-game while waiting in the game's matchmaking queue.
Favorite Team: Unlock effects and icons by collecting new Fantasy Player Cards.
Rank Double Down: Before starting a ranked match, players will have the opportunity to "double down" on their matchmaking rank (MMR) in a gamble that will earn them double MMR points if they win – and cost them twice the usual amount should they lose.
Relics: Win a chance to earn a unique Relic that can be equipped with any of your characters by playing three games a week.
These bonuses come alongside previous rewards available in former Battle Passes over the years, including Token Wagering, Arcana Voting, Seasonal Matchmaking, and much, much more. For a full list of all of the features, check out the official DOTA 2 Battle Pass page.
Currently the Battle Pass is only $10, while additional rewards cost up to $37. Players can also buy Battle Pass levels, which cost $5 for 11 and $10 for 24. If you're unwilling to pay, have no fair; you can manually rank up your Battle Levels by playing matches in-game.
For a more detailed list of this update's patch notes, check out DOTA 2's wiki page. Interested in watching The International 2017? Information about ticket prices and event dates are available on the DOTA 2 blog.
This year's tournament will be held in Seattle's KeyArena. Be sure not to miss it!