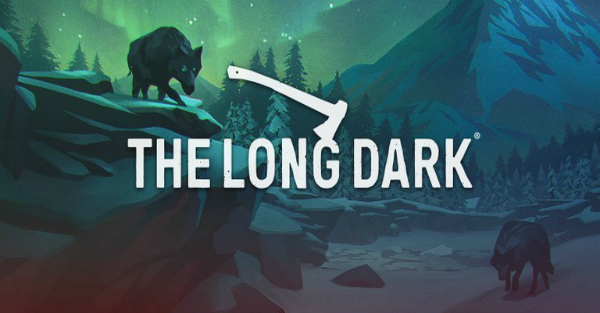 The Long Dark/Hinterland Games
Proving many of us wrong about early access titles, Hinterland games have officially announced that their open world survival game, The Long Dark, is coming out of Beta to a full release.
Set fittingly to Agnes Obel's "The Curse," the trailer showcases much of the game's beauty and natural transitions with long, panning shots of many of The Long Dark's signature situations — wolves on the prowl, sudden bear attacks, desperate searches through abandoned buildings; everything the title has become known for is featured in the three-minute video.
Described by one of the title's voice actors as "Man versus Canada," The Long Dark is a survival game set in the Canadian wilderness shortly after a geomagnetic disaster has set humanity back hundreds of years. Players will assume the role of a bush pilot who has crash-landed and must now struggle to survive the harsh, frozen landscape.
According to a blog post on the development team's website, the full release will feature a new Story Mode that will steadily roll out multiple 2-3 hour Seasons in an episodic style similar to a television show. The sandbox mode that early access participants have already become familiar with will be available as well.
Hinterland founder Raphael van Lierop explained on the studio's blog that:
"Our original plan with Sandbox was to use it solely as a gameplay test-bed for Story Mode, and shut it down at launch. We've discovered that Sandbox offers a completely different experience, highly beloved by our players, and it deserves to continue to exist in its own right. So we plan to continue updating Sandbox with more features and content, expanding the foundation of our core exploration-survival experience, in parallel with our work on Story Mode."
Although seemingly exciting, the recent actions of the developers have in fact turned many diehard fans away from the title. Condemned as almost predatory by some, the game's community has been up in arms over the nature of the announcement. Apparently Hinterland Games built up to the trailer with a month-long countdown that had many predicting new features, rather than simply another countdown.
Worse still were the sales which ran up until the last minute, prompting many to purchase the title before the price was artificially raised to account for more content. That none was ever delivered has left many clamoring for a refund.
Despite their rather shady actions, it's hard to deny that The Long Dark looks like the best the genre has to offer. The gameplay is tense, the setting beautiful, and the addition of a story mode at least seems to promise an engaging experience.
For more information about Hinterland Games and their latest title, check out the studio's website, or visit the title on Steam for player discussions and review scores.