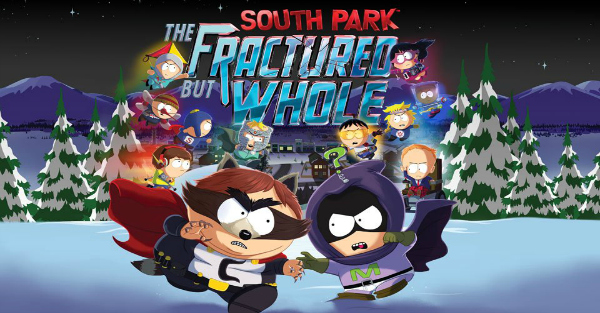 Ubisoft/Twitter
Well, sort of.
Ubisoft recently confirmed the development of Far Cry 5 over its Twitter account following the apparent accidental announcement over its Facebook page earlier this week.
RELATED: Ubisoft teases number of flagship titles in early morning social media spree
There?s not really much else to be said about the title that we didn?t already know from their first announcement, unfortunately. That hasn?t stopped fans from eagerly predicting the setting of the next installment in the franchise, which has seen previous titles set in Micronesia, Africa, an unnamed island in the Pacific, and the Himalayas.
Ubisoft did release some more concrete information about their next South Park title. An entire trailer, in fact. Check it out (Warning: impish humor ahead):
If fart jokes and vulgar children are indicative of a true adaptation of the South Park experience, then it certainly seems like this next title will be a good time. Childishly dubbed South Park: The Fractured But Whole, the game will feature a plot surrounding the marvel-spoof episodes from several seasons ago, which had the cast eventually facing off against Cthulhu in an increasingly high-stakes plot.
Despite the traditionally poor results of most television-to-game adaptations, the first installment, South Park: The Stick of Truth was surprisingly well-received. This can be heavily attributed to the efforts of the show?s creators Matt Stone and Trey Parker, who were heavily involved in the writing of the game.
While no official release date has been announced for Far Cry 5, South Park: The Fractured But Whole is scheduled for a launch on October 17 for Xbox One, PlayStation 4, and PC.
For more information about either of the two titles, you can follow Ubisoft?s Twitter account to receive future updates and news.