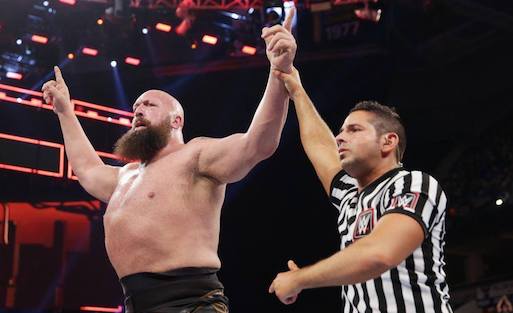 Big Show/Facebook
WrestleMania 33 is just a few weeks away, but the long-rumored match between Big Show and Shaq has been in a state of flux for months now, with no definitive answer in sight.
Not anymore.
After months of speculation and rumors surrounding the match — highlighted by a war of words between the Big Show and Shaq — it looks like the giant and the NBA on TNT analyst will not be squaring off in Orlando after all.
Via For The Win:
"As recently as two weeks ago, O?Neal said on his podcast that the bout was ?not looking good? and ?it ain?t my fault.? Big Show told The Sporting News that the situation was ?above his pay grade? and ?between Shaq and WWE.?
While the exact reason is still unknown as to why the match won't be happening, we do know that Big Show will be competing in the Andre the Giant Memorial Battle Royal instead. In case you forgot, Show won the first-ever Andre the Giant Memorial Battle Royal at WrestleMania a few years ago. If he wins, he'd be the first superstar to have won the match twice.
Other already announced participants for the battle royal include Mojo Rawley and Apollo Crews.