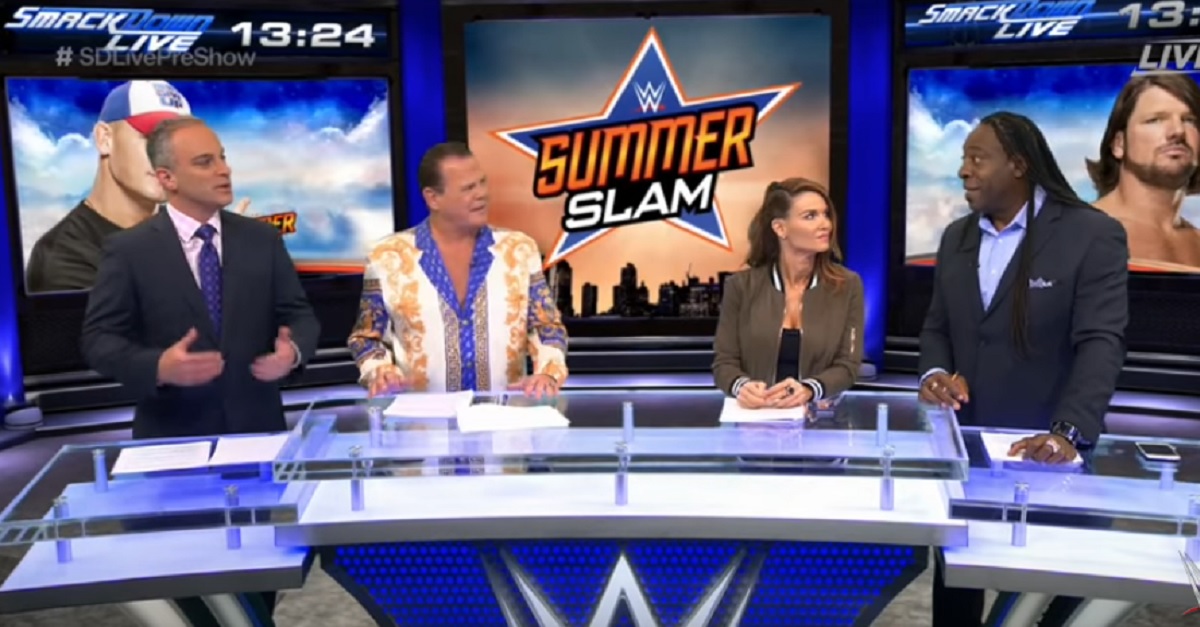 YouTube/WWE
The yearly WrestleMania is usually the place that WWE saves for special moments, but it looks like they don't want to take the risk here.
On the second episode of his "Dinner with the King" podcast, Jerry Lawler mentioned that he was hoping his recent angle with Dolph Ziggler on television would lead to a final match with WWE, but it looks like the company will not allow the 67-year old announcer to compete again in a WWE ring.
Related: Ousted WWE legend making special occasion return to the company
The reason for the company's concern is that Lawler suffered a cardiac arrest after a match on a live episode of Monday Night RAW back in 2012. Lawler says his heart was stopped for over 20 minutes before he was revived backstage, and he has since been on WWE's "no contact" list.
Despite the cardiac arrest, Lawler says he has suffered no adverse symptoms since the incident. In fact, Lawler still wrestles on the independent circuit, mostly in his native Memphis. Lawler says he has wrestled 130 matches since the cardiac arrest, including a 2014 bout with former WWE Universal Champion Kevin Owens.
Lawler's motivation seems to be that he would love the opportunity to have a WrestleMania moment to make up for his 2011 debacle of a match against fellow announce Michael Cole. It makes sense that a lifetime wrestler would love to keep going on, especially considering that Lawler can still go even with his age. However, you can't blame WWE for not wanting to take the risk here, and Lawler even mentions that he did nearly die in the middle of a live television episode.