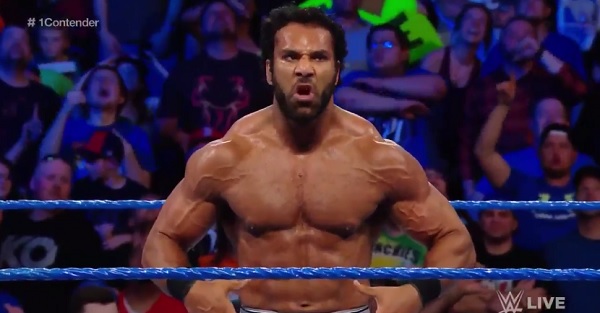 Twitter/WWE
Well this was one out of left field.
WWE had a six-pack challenge on Tuesday's episode of SmackDown Live in order to crown a new No. 1 contender for Randy Orton's WWE World Championship. The favorites of the six-man match were seen to be Luke Harper, Dolph Ziggler, or Sami Zayn, but instead Jinder Mahal walked away with the win, and he will get his first WWE championship opportunity at the Backlash pay-per-view in May.
Mahal rejoined WWE last year, where he mostly floundered on the company's RAW brand. He switched to SmackDown Live earlier this month, and it looks like the company is trying to rebuild his image with a push in a title program.
It's definitely a bold decision by WWE, and we'll see how that works out for them over the next month between now and Backlash.