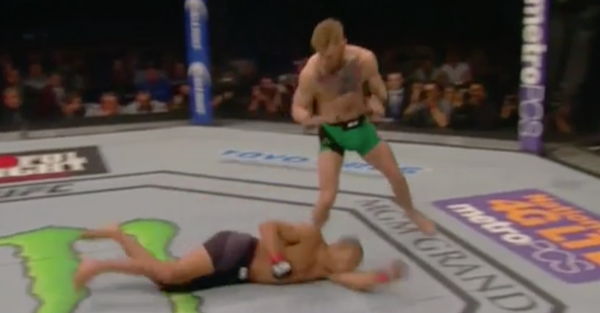 https://streamable.com/i091?t=0.9
Conor McGregor and Nate Diaz will step into the Octagon on Saturday night for the long-anticipated rematch at 170 pounds.
After getting tapped out in the first fight, McGregor will look to avenge his loss with some heavy-handed shots. And Diaz should take this as a warning — McGregor has one-punch knockout power.
He better not get caught, or he could join Jose Aldo taking a nap on the mat.
McGregor's knockout of Aldo earned him the UFC featherweight championship.