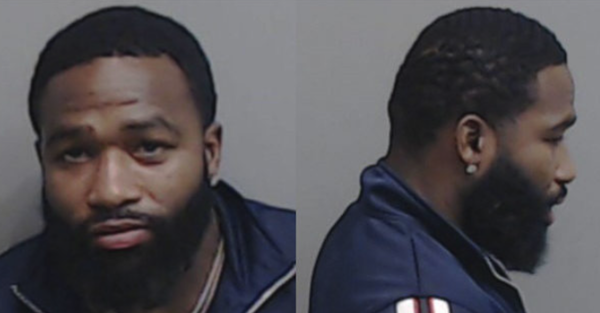 WSBTV.com
WSBTV.com
ATLANTA – Boxer Adrien Broner is facing charges after police said he groped a woman at Lenox Square.
The victim said Broner "inappropriately groped" her at the mall on Monday. Broner has denied the accusations.
Police later arrested and charged Broner with misdemeanor sexual battery and he was taken to the Fulton County Jail.
Broner has won world titles in four weight classes from junior lightweight to welterweight.
Broner was arrested in April 2017 on an open warrant in Kentucky. Broner was stopped by police after crossing into Kentucky in a bullet-riddled Chevrolet Suburban.
According to The Cincinnati Enquirer, police linked Broner and the rented vehicle to reports of shots being fired on a street in Cincinnati, where 10 9 mm shell casings were found at the scene. There were eight bullet holes in the car, according to police, the newspaper reported.
According to police, Broner told them someone shot at the car after following him from a bar in Cincinnati. Broner was not injured.
The arrests are the latest on a lengthy list of Broner arrests that date to 2007. Days after he was stripped of his junior welterweight world title for failing to make weight and then knocked out Ashley Theophane in the ninth round in Washington, D.C., Broner returned to Cincinnati and turned himself in on outstanding arrest warrants related to felony assault charges he faced stemming from a late-night incident outside a Cincinnati bowling alley in January 2016.
In that case, Broner was accused of assaulting a man and robbing him of $12,000 at gunpoint after allegedly losing the money to the victim during a night of high-stakes betting on bowling games.
On the day the trial was scheduled to start in July, Broner showed up late to the court and was hung over, according to the judge. He held Broner in contempt of court and sent him to jail for a month this past summer. The case was eventually dropped when the accuser failed to show up to testify.
Information from ABC News was used in this report
This story first appeared on WSBTV.com.