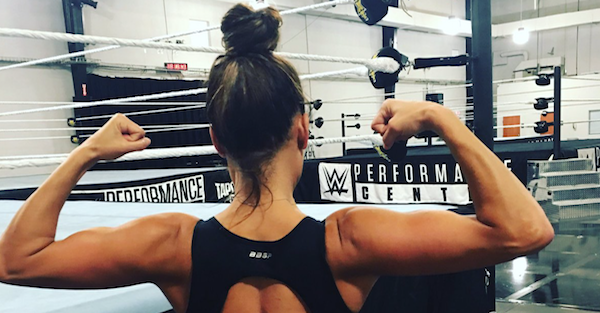 Related: Just over a year ago, Daniel Bryan wrestled his final match
---
The longest reigning WWE Diva's champion, Nikki Bella, underwent neck surgery to repair a career-threatening injury, and was reportedly told she would never wrestle again.
According to Uproxx, Nikki Bella took part in a Facebook Live chat to promote her upcoming season-finale of Total Divas, and dropped somewhat of a bombshell — she's trying to make a comeback this summer.
"So as of now I'm hoping to make my comeback in the summer. In June or July is when I'll get my final CAT scan on my neck and as long as my bone is fused in my neck that means that I could probably come back and wrestle and I cannot wait. So fingers crossed for me, June or July."
It's been a tough run for the sisters and their real-life significant others. Brie Bella is rumored to retire this summer, Brie's husband Daniel Bryan just wrapped up his retirement and Nikki's boyfriend John Cena seems to be injured every three months or so.
Here's to hoping Nikki Bella can make a full return.