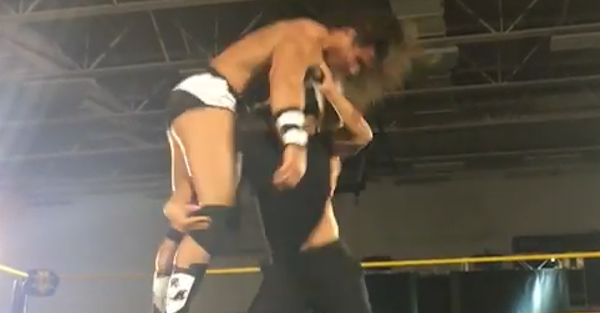 WWE/YouTube
Hideo Itami has been out of the ring since October after suffering a brutal neck injury off a botched powerslam. The NXT star finally returned to the ring over the weekend and took out the man who put him on the shelf, Riddick Moss.
Per Dave Meltzer of the Wrestling Observer, Itami was cleared to return in January. Itami was dropped awkwardly on his head and neck by Moss, but the injury wasn't as bad as it looked and Itami only had to spend a few months out.
Itami originally joined WWE back in 2014, and his career with the company has been injury-plagued. Itami has already missed 14 months of his career to a shoulder injury, and the setback with his neck came just after Itami had originally returned to WWE following that injury.