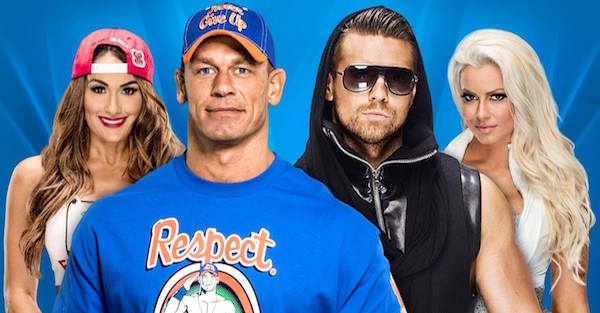 John Cena/Facebook
Back in November 2015, Nikki Bella was forced to take time away from WWE due to a nagging neck injury, which was originally thought to be career threatening. Following her return at SummerSlam, Bella revealed she suffered a "severe" sprain recently, which forced her to miss live events over the weekend and put her WrestleMania status in question as recently as Wednesday.
Following a series of x-rays, Bella was cleared for her mixed tag match with real-life boyfriend John Cena against The Miz and his wife, Maryse, just days before the big event.
After Nikki's original neck injury, Brie Bella and her husband Daniel Bryan both retired from the ring, while Bryan has since come back in a general manager role for Smackdown Live!
Nikki Bella joined her boyfriend, John Cena, and brother-in-law Daniel Bryan on Smackdown Live! following her return to the ring.
Here's to hoping everything goes well at WrestleMania on Sunday.