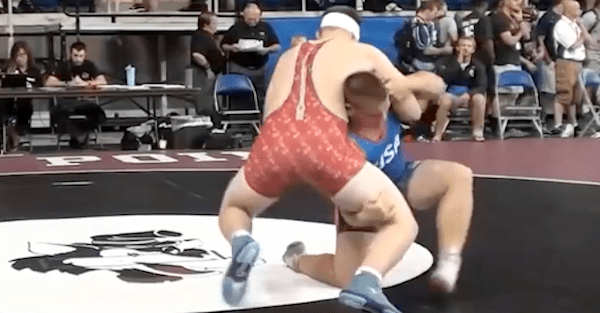 Missouri's Tyler Curd was at a critical point in his Cadet Greco-Roman National Championship match at 220 pounds, so who did he turn to?
His name is John Cena! And Curd pulled out Cena's finishing move to take his opponent to the mat before claiming the championship.
No steel chairs or sledgehammers were used in the match, but we can confirm Curd spray painted his school's log on the middle of the mat (He really didn't, but it would have been incredible if he did).