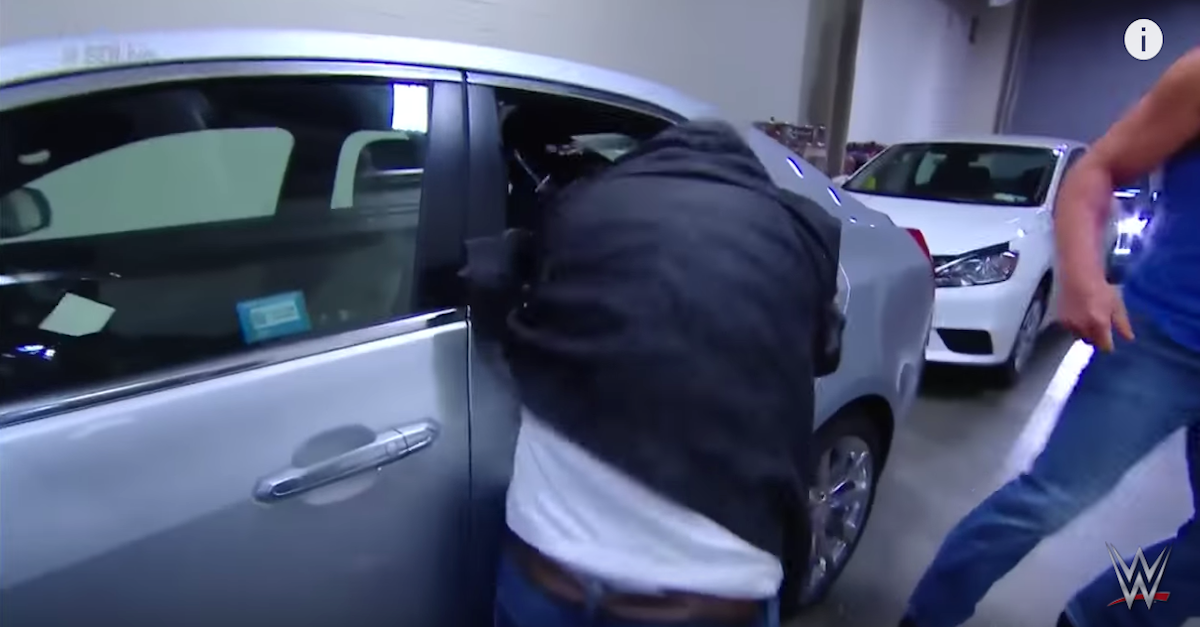 WWE/ YouTube
Although we're just a few weeks away from WrestleMania 33, WWE has still been in the final stages of filling out the remainder of the card.
Over the last few weeks, relations between A.J. Styles and Smackdown Live upper management have become increasingly more tense. However, after Styles' actions on Smackdown Live this week, Shane McMahon confirmed he'll face Styles in a grudge match WrestleMania.
After coming up just short in a No. 1 contenders match against Randy Orton on Smackdown Live last week, Styles took his frustrations out on the powers that be for the blue brand. Styles took it a step further by brutally assaulting McMahon in a parking garage brawl.
With Styles no longer in the WWE Title picture, fans have been wondering what the "Face That Runs The Place" will be doing at WrestleMania this year, but now we have our answer.
Styles vs. McMahon will take place at WrestleMania 33 in Orlando on April 2.