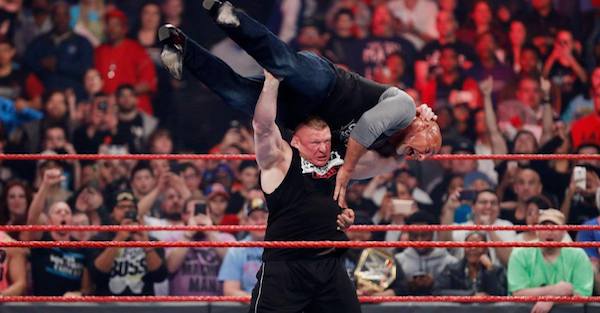 Brock Lesnar/Facebook
Goldberg will face off against Brock Lesnar in the main event of WrestleMania 33, and the "Beast Incarnate" is reportedly expected to finally knock off the WWE Universal champion, per Dave Meltzer of the Wrestling Observer.
According to the report, Goldberg's contract is set to expire and the idea behind the champ squashing Lesnar at Survivor Series and again at the Royal Rumble was to build for the former UFC fighter to win the belt.
Goldberg returned for WWE Survivor Series back in November, for what was considered to be a one-match return at the time. After he decimated Lesnar, his lengthy return was set in motion.
Goldberg eliminated Lesnar at the Royal Rumble and accepted a match against the former WWE champion at 'Mania before challenging Owens for the main title in Sunday night's main event.
Goldberg's "173-0*" record still stands as the most impressive unbeaten streak in pro wrestling. He's held the World Heavyweight championship on three occasions, the United States title twice and the WCW tag team title once.