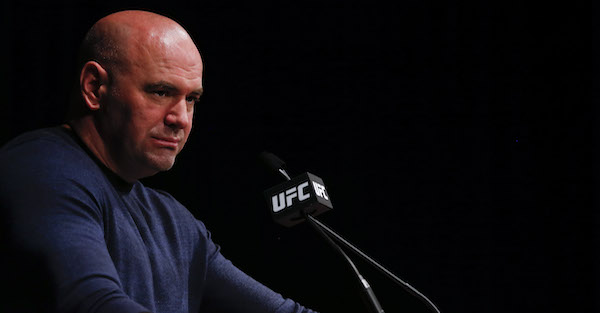 Jeff Zelevansky/Getty Images
NEW YORK, NY - APRIL 27: UFC president Dana White appears during a media availability for UFC 200 at Madison Square Garden on April 27, 2016 in New York City. (Photo by Jeff Zelevansky/Getty Images)
Georges St. Pierre's UFC return has been speculated for some time after he vacated his welterweight crown in December of 2013.
Related: UFC fighter misses weight, then shows no class in disrespecting his opponent after KO victory
And if Anderson Silva's son's Instagram post is to be read into, we could have a huge superfight on our hands.
GSP (25-2), a welterweight at 170 pounds, would need to either move up to 185 to fight Silva or agree on some sort of catchweight.
UFC 206 is in Toronto, and many have put the pieces together for the Canadian superstar's return to the Octagon.
St. Pierre walked away on a 12-fight win streak. Silva (33-8) has lost four of his last five fights, with his lone non-loss being a no contest.
Only time will tell.
(H/T Uproxx)