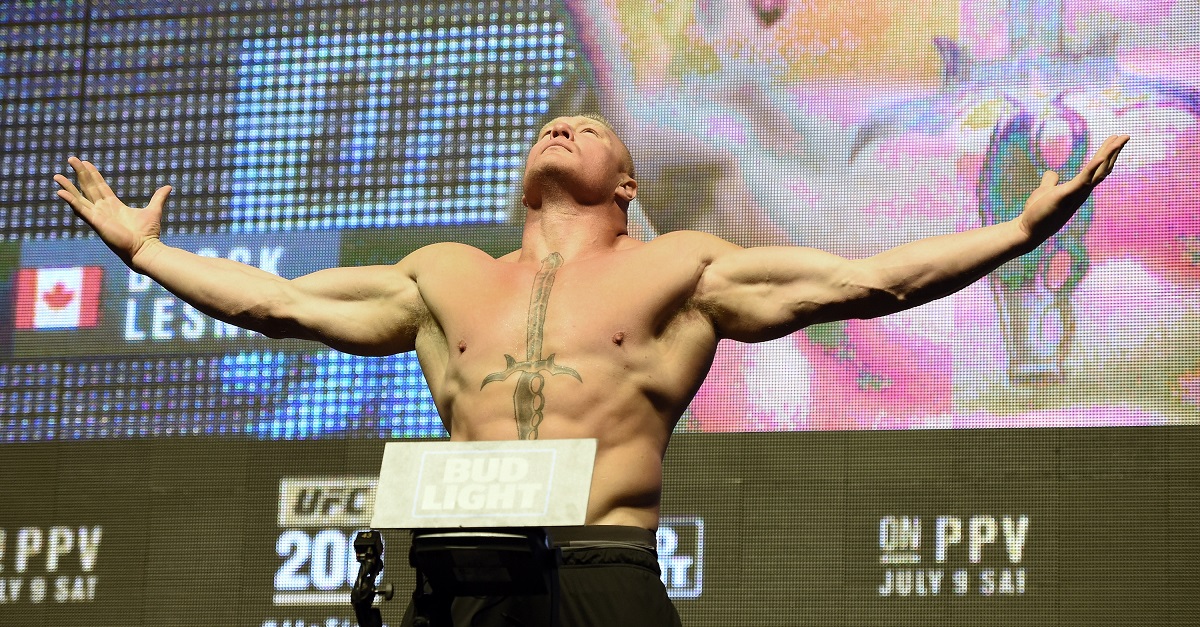 Ethan Miller/Getty Images
Photo by Ethan Miller/Getty Images
On Thursday, UFC's Brock Lesnar was officially suspended for one year by the Nevada Athletic Commission (NAC) following drug test failures related to his fight with Mark Hunt at UFC 200. He was also fined $250,000.
https://twitter.com/SportsCenter/status/809463901364613122
Lesnar initially won the fight by unanimous decision, but that will now be overturned into a no-contest decision.
After the July 5 fight, Lesnar was flagged for potential drug violations after testing positive for hydroxy-clomiphene, an anti-estrogen agent often used to counter the side-effects of steroid cycles. Lesnar faced a potential two-year suspension by the NAC for the failures.
The one-year suspension will be applied retroactively, meaning Lesnar will be able to return to MMA in July of 2017. The NAC, who handed down the decision, is the premier commission when working with mixed martial arts in the United States.
Lesnar will still be allowed to participate in WWE events, which aren't subject to the commission's supension. Lesnar is currently scheduled to appear at January's Royal Rumble event.