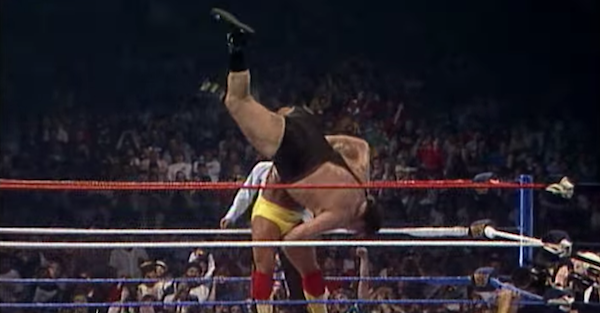 Andre the Giant was larger than life, which fit perfectly in the cartoon character world that is professional wrestling.
While he certainly had his high moments in the wrestling ring, arguably his most memorable was at Wrestlemania III, when Hulk Hogan slammed the Giant and pinned him, handing him his first WWF loss in 15 years.
Related: A biopic is in the works on Andre the Giant's life
Check out the last few minutes of the match above.
Andre the Giant, born May 19, 1946, would have been 70. He passed away in 1993 at the age of 46 as a result of congestive heart failure.