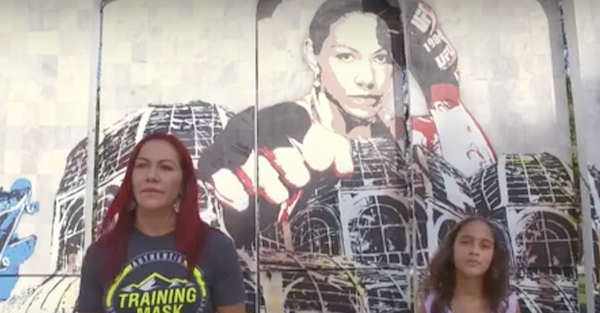 It seems one of the most feared women in MMA, Ronda Rousey, has now become the laughing stock of the sport.
While the former champ is taking her time returning to the Octagon, Miesha Tate and Cris Cyborg are having their fun poking fun at her in the media.
Related: Miesha Tate jabs at Ronda Rousey yet again
The latest insult comes at the hands of Cyborg, who has consistently told Rousey to stop running.
When Rousey eventually returns, the real question is who she goes after first — Tate and the bantamweight belt, or Cyborg at a catchweight of 140 pounds.