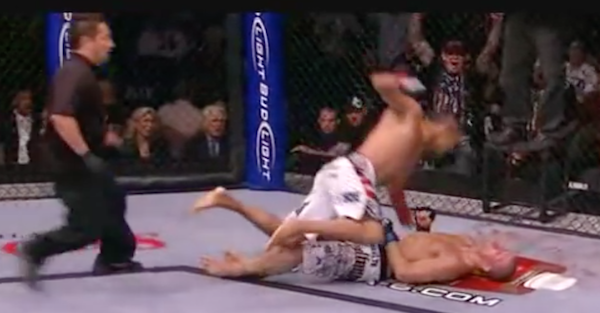 Michael Bisping shocked the world with a knockout victory over Luke Rockhold to claim the middleweight championship at UFC 199.
Related: Watch Michael Bisping claim the middleweight championship with a KO of Luke Rockhold
On that same card, Dan Henderson showed the old man still has it with his own impressive knockout victory.
If the two UFC contenders have their way, a rematch from Henderson's absolutely devastating knockout of Bisping at UFC 100 could be the champ's first title defense.
"I'll just go out on a limb and say this right now and people can talk (expletive) all they want, but the fight that I want because he's almost retired — I want Dan Henderson. I owe Dan Henderson one. Everybody knows that. Everybody knows why," Bisping told Fox Sports. 
That "why" would be because of the little additional elbow Henderson threw knowing full well he had knocked out Bisping in their last tilt.
Related: Watch Dan Henderson register the nastiest knockout this year
As for Hendo, one of the most accomplished fighters in MMA history wouldn't mind if a title fight was his last as a pro, via MMA Fighting.
"(Fighting Bisping) is definitely something that I would do," said Henderson speaking with Nick Peralta on the MMA Discussion podcast. "But it would definitely be my last fight for sure. Win or lose. I'm obviously confident that I would win, but win or lose I would make that my retirement fight."
If Hendo gets this fight and becomes champ, he would eclipse Randy Couture's record (45 years old, four months) of oldest champ. Henderson will be 46 in August.